By Pointblacknews
The Appeal Court ruling which dented Mr. Uche Ogah's hope of mounting the
Governorship of Abia State has further frustrated his planned use of state
resources to quash a criminal case of forgery and theft against him
pending at a Lagos High Court.

Mr. Ogah's well scripted plot after bribing Judges, was to have an
accelerated hearing of his plot to unseat Governor Ikpeazu and use state
and constitutional means to shield himself from prosecution from
allegation of forging documents and stealing oil subsidy contract award
letter belonging to one Mrs. Bridget Oluwatoyin Adeoshun.
If Ogah had succeeded, he would have had an unfettered access to state
resources to fight his forgery case and get immunity from criminal
prosecution, legal analyst told Pointblanknews.com
Mr Uche Ogah, who procured a curious judgement from a Federal High Court
against Governor Okezie Ikpeazu, is currently embroiled in an alleged case
of forgery and fraud, Pointblanknews.com gathered.
The court of Appeal has already faulted the lower court, and reaffirmed
Ikpeazu as Governor.
According to documents made available to Pointblanknews.com, one
Mrs. Adeoshun, the Managing Director of Mut-Has Petroleum Ltd was given a
permit to import 10,000 Metric tons of Premium Motor Spirit (PMS) under
the Petroleum subsidy scheme sometime in April, 2011.
It was gathered that she had approached Mr. Ogah for Through-Put, that is
the use of his tank farm for the storage of the said 10,000 Metric tons of
petrol, and that On 2-2-2011, Mr Uche Ogah wrote her and formally offered
her company the use of his facility.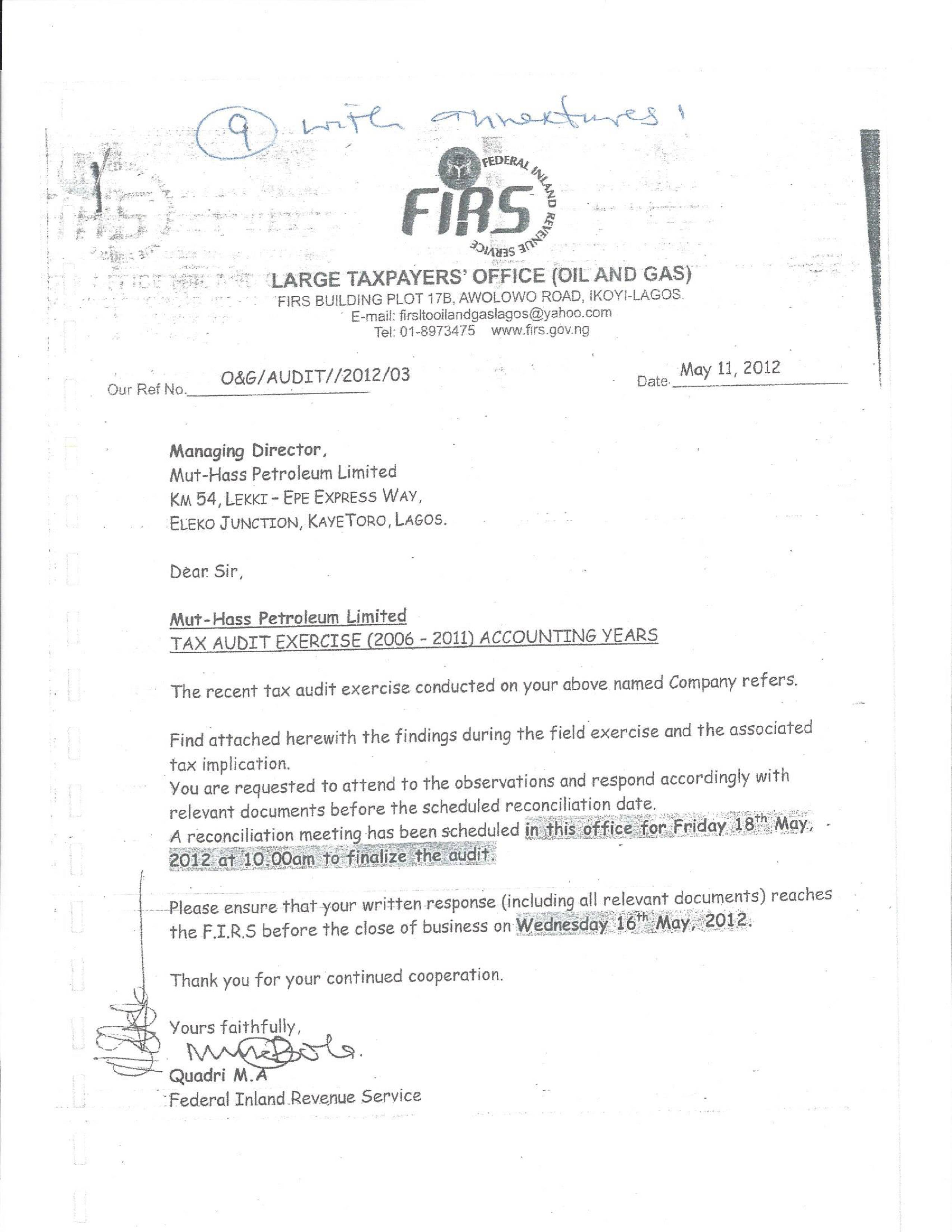 A petition by the Abia Interest Group said, in the course of their
discussion, she disclosed to Mr. Uche Ogah her efforts to secure a loan at
ECO Bank Plc. for the purpose of discharging the financial Obligations
required for the discharge of the contract, and he promised to use his
extensive banking contacts to assist Mrs. Adeoshun to quickly secure the
loan at ECO Bank and in the process collected photocopies of the documents
she used in applying for the loan.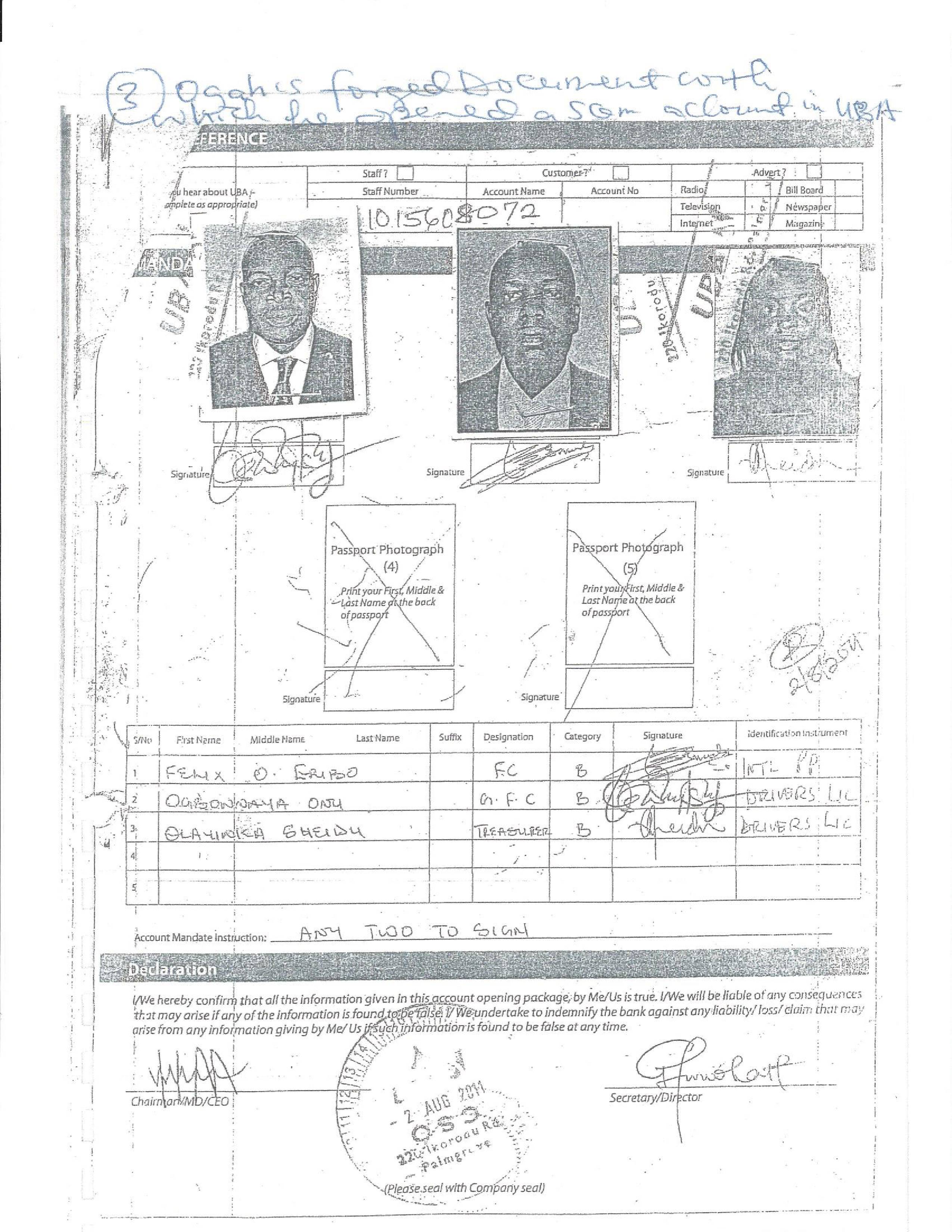 It was further learnt that Subsequently, Mrs. Adeoshun kept visiting ECO
Bank while reminding Ogah to render assistance by way of helping to
facilitate the loan as he had earlier promised.
The petitioners alleged further alleged "unknown to Mrs. Adeoshun,
without her consent, Mr. Uche Ogah, armed with the photocopies of the
petitioners contract papers he had obtained to use in helping the woman
secure a loan at Eco Bank, moved over to the UBA (United Bank for Africa)
and fraudulently opened an illegal account in the name of Mrs. Adeoshun
company – Mut-Has Petroleum Ltd."
According to the petitioners "this same Uche Ogah, it was later
discovered, also proceeded to the PPPRA and in ways known only to him,
began to transact business with the photocopied import permit which he
obtained on trust and started using same to execute the importation of the
products allocated to Mrs. Adeoshun. Meanwhile as this was going on, he
continued to assure Mrs. Adeoshun that he was doing all in his power to
help her secure loan from Eco Bank, for the financing the business."
"It was not until the Debt Management office published the names of
Companies that COLLECTED MONEY FROM THE FEDERAL GOVERNMENT AND DEFAULTED
IN THE SUPPLY OF PRODUCTS, that Uche Ogah's wicked treachery was
unveiled. Actually, Mut-Has Petroleum limited was published in the
National Dailies as one of the companies that have collected money" they
alleged
"It was a perplexed Mrs. Adeoshun who then moved to Uche Ogah to ask him
if he has heard of the serious development. She did not know that while
Uche Ogah sold her the dummy of helping at ECO Bank, he has actually
surreptiously taken over the business using forged papers.
It was this publication of debtor companies by the Debt Management Office,
DMO, and the subsequent investigation by the EFCC, that brought to light
the nefarious criminality of Uche Ogah."
Pointblanknews.com further learnt that, Mrs. Adeoshun, as the legitimate
Director of Mut-Has Limited was thus invited by the EFCC to show reason
why her company would collect money from Government and fail to supply the
products.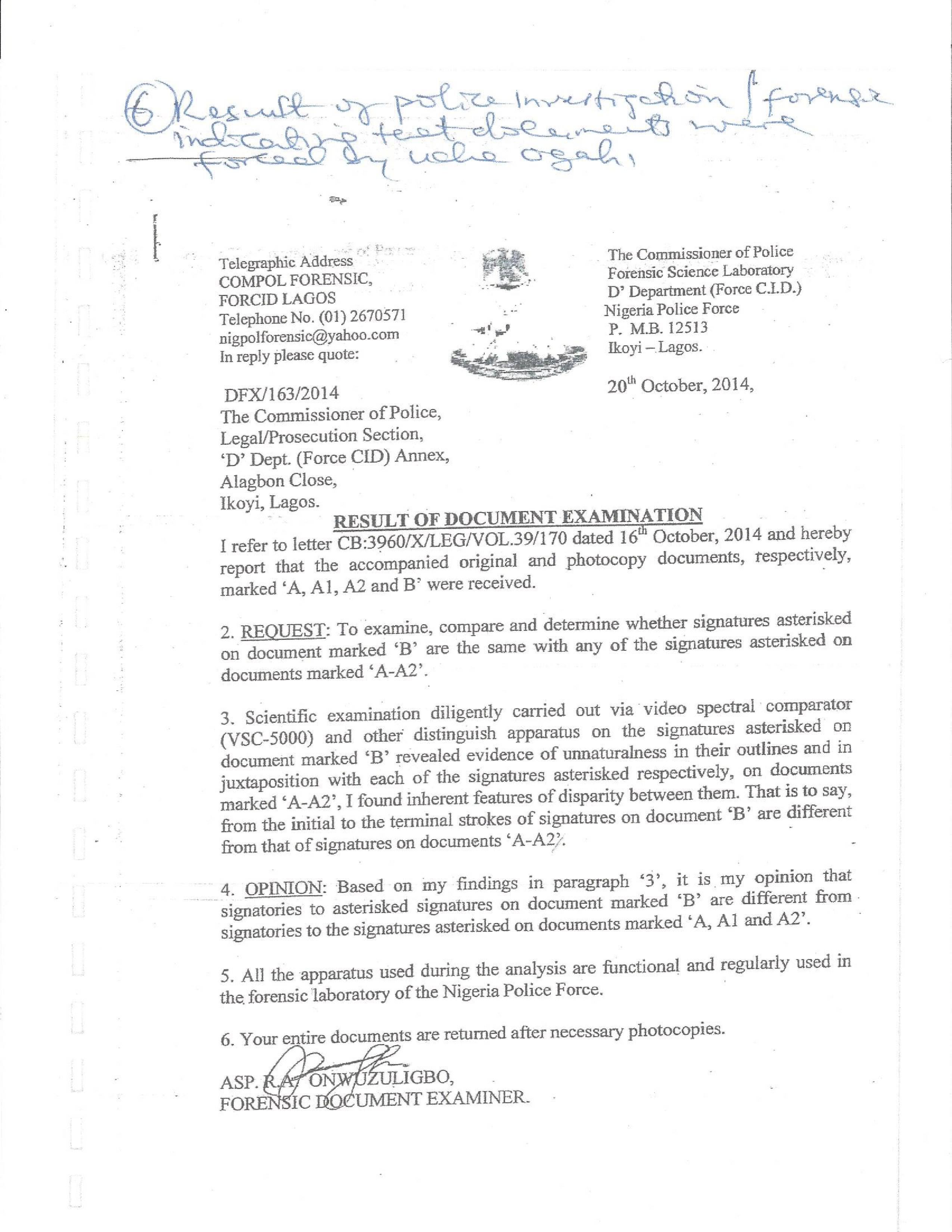 The group alleged further " Uche Ogah then moved to start covering his
tracks. First, he started by engaging in yet another forgery, this time,
he drafted a fake memorandum of understanding wherein Mrs. Adeshun
purportedly sold the rights of her company with respect to that contract
to him."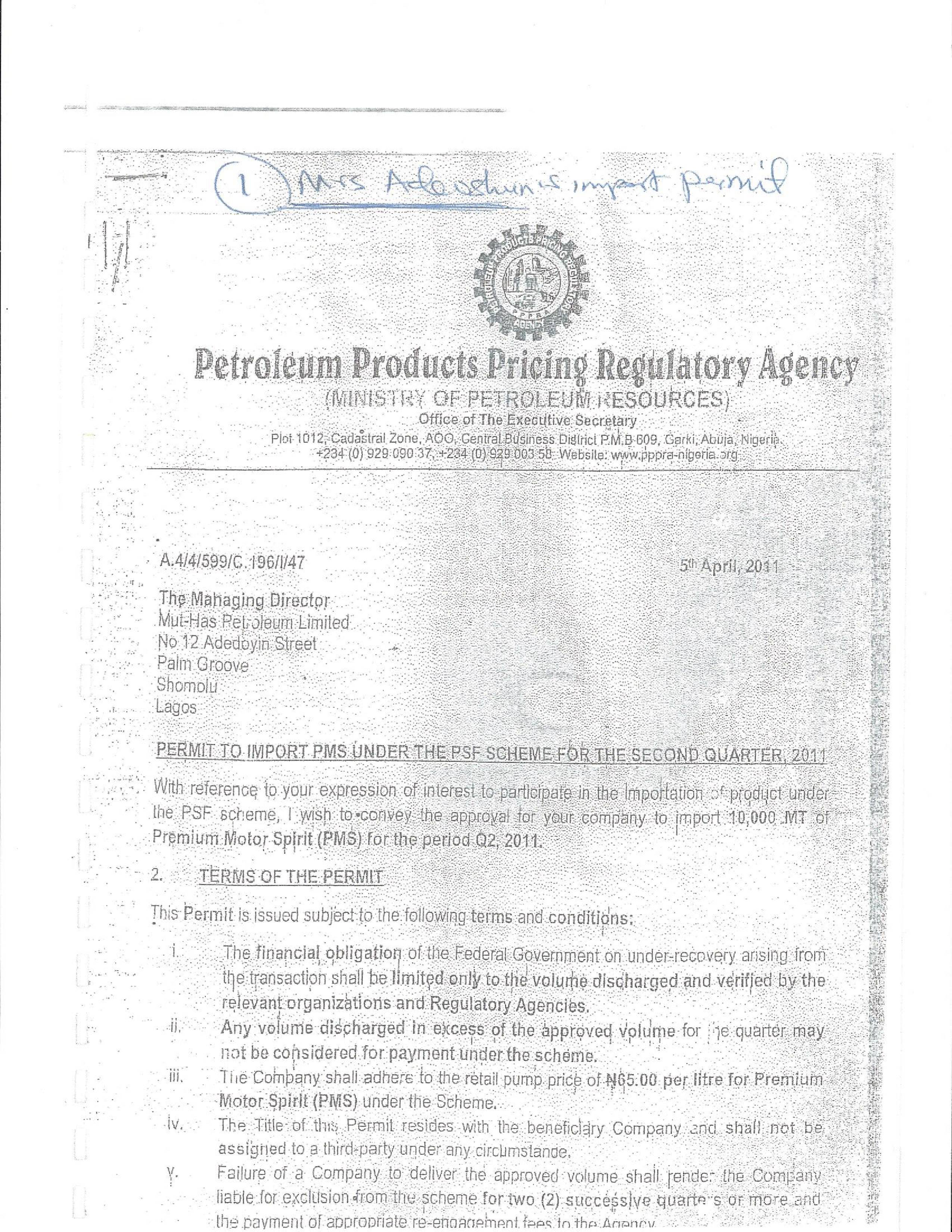 Sources told Pointblanknews.com that several appeals made by Mr. Uche Ogah
to Mrs. Adeoshun to withdraw the case and have the matter settled out of
court has been rebuffed.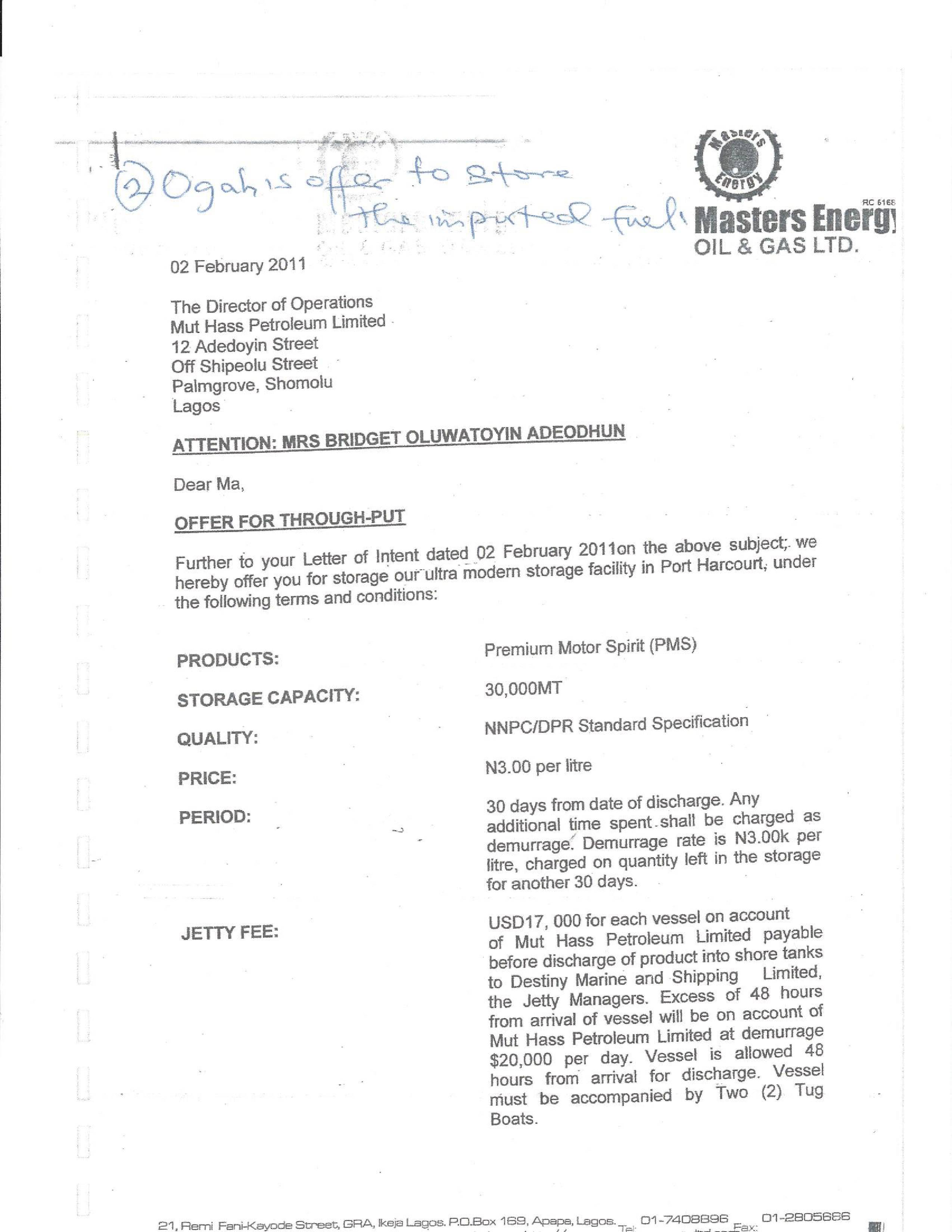 Efforts to reach Mr. Ogah or his spokespersons were not successful.