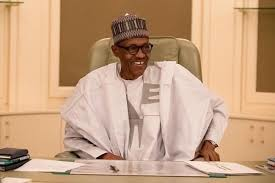 President Muhammadu Buhari has expressed disappointment that responsible leaders did not warn hot-headed youths against agitating for secession of a part of the country.
In his Independence Day broadcast on Sunday, Buhari said the leaders in the communities should have told the agitators what the country went through during the civil war over Biafra.
" I am very disappointed that responsible leaders of these communities do not warn their hot-headed youths what the country went through.
"Those who were there should tell those who were not there, the consequences of such folly.
"As a young Army Officer, I took part from the beginning to the end in our tragic civil war costing about 2m lives, resulting in fearful destruction and untold suffering. Those who are agitating for a re-run were not born by 1967 and have no idea of the horrendous consequences of the civil conflict which we went through."
The President noted that while calls for re-structuring are quite proper in a legitimate debate, it has let in "highly irresponsible groups to call for dismemberment of the country."
He said the federal government cannot and we will not allow such advocacy.
"At all events, proper dialogue and any desired constitutional changes should take place in a rational manner, at the National and State Assemblies. These are the proper and legal fora for National debate, not some lop-sided, un-democratic body with pre-determined set of objectives.
"Government is keeping up the momentum of dialogue with stakeholders in the Niger Delta to keep the peace. We intend to address genuine grievances of the communities.
"Government is grateful to the responsible leadership of those communities and will pursue lasting peace in the Niger Delta
THE NATION