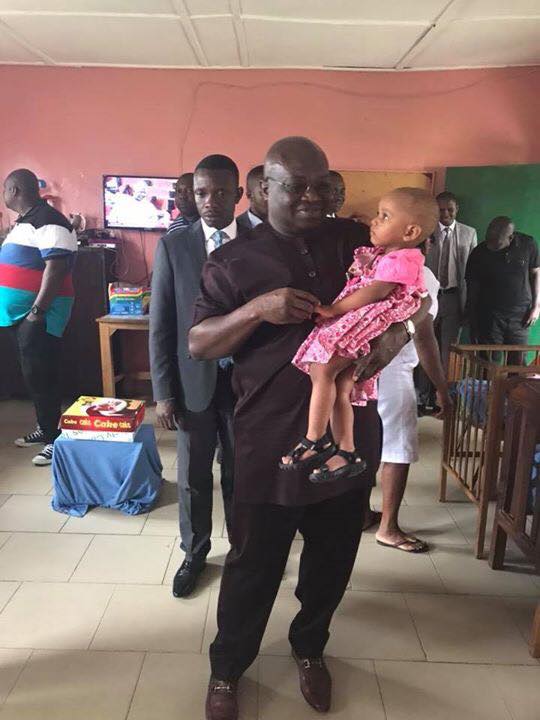 By Enyinnaya Appolos
Today, October 18, is the Birthday of Governor Okezie Ikpeazu of Abia State.
To mark the day, Governor Ikpeazu visited the SDA hospital and Orphanage at Aba and later told his aides who joined him on the visit that such engagements and celebrations should give them reasons to praise and thank God for life and good health.
Governor Ikpeazu who celebrated with the orphans also paid hospital bills for 24 persons who were medically discharged but couldn't go home as a result of their inability to complete the payment of their medical bills.
Speaking to his aides who accompanied him to the hospital, Governor Ikpeazu said; "You guys can see why we must always thank God for the gift of life and the good health we enjoy. We are not better than our people here, but owe everything to God who is all knowing. If you are sick, you won't remember that you are the Governor or Governor's aide. And the reality is; if a Governor is not able to discharge his duty as governor due to ill health, the Deputy Governor will take up his job. Similarly if a Governor's aide can't work due to ill health, he or she will be replaced.
That goes to show that the system can run without any of us. This is a key life lesson for us and so we must count ourselves lucky that God chose to bless us with the opportunity we have to serve in good health."