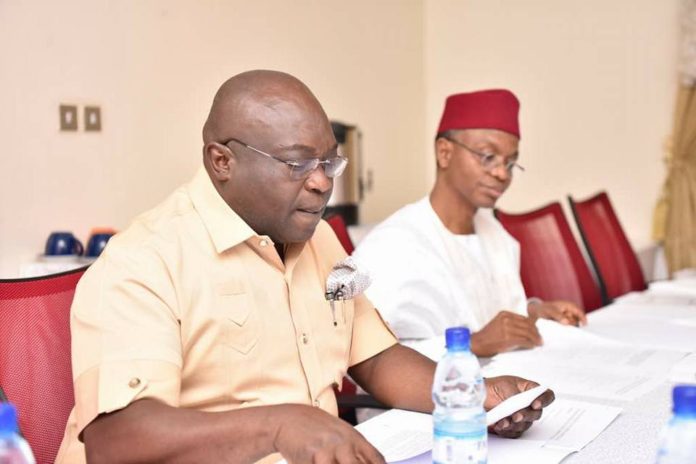 Governor of Abia State Dr. Okezie Ikpeazu is in Abuja to participate in the National Committee on Industrial Policy and Competitiveness.
He is the south East representative on the committee set up by the president.
The committee chaired by Gov El Rufai of Kaduna State , has Govs Amosun of Ogun , Ahmed of kwara, Jibrilla of Adamawa, Obaseki of Edo State as members with Minister of State for industry trade and investments.
The terms of reference as provided by the presidency among others are as follows
*To strategize on ways of improving access for fiber installation across the States.
* To propose a structure programme to educate new investors on availability and opportunities for conducting supply chain activities using local SMEs.
* Develop and roll out a digitized and competitive land acquisition system for land scale Agriculture investment .

* Recommend the set up of single fees and levies collection point for State and Local Governments.
* To harmonize and recommend right of ways charges on State and LGAs highways with the federal.
Abia Online