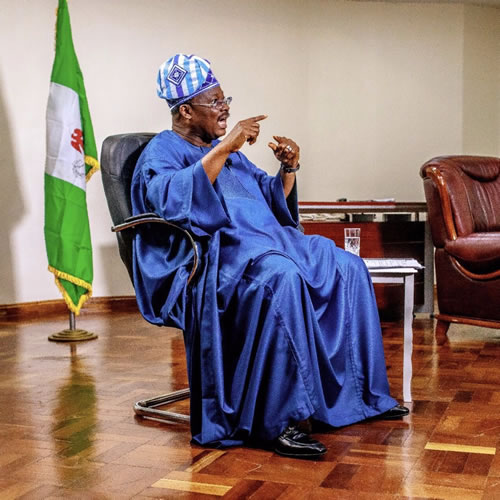 The Oyo State Governor, Abiola Ajimobi, has advocated for special remuneration for judges in the Nigeria to lessen the incidence of material and financial inducement of the course of justice dispensation.
Ajimobi said the Federal and state governments should review judges' remuneration to avert what he called 'travesty of justice,' which, according to him, had stained the country's judiciary.
The governor, who was represented by his Deputy, Chief Moses Adeyemo, when receiving national officers of the Magistrates Association of Nigeria (MAN), at the Executive Council Chambers of the Governor's Office, in Ibadan, said judges deserve to be renumerated with necessary logistic support.
Ajimobi said, "Our judges deserve to be specially remunerated with necessary logistics supports because of their special roles and responsibilities. This is a sure way of committing them to dispense justice as it ought to be.
"If we fail to provide the best pay package for the judges, then we have no moral right to demand fairness from them. I urge the Federal Government to immediately look into the judges' remuneration and effect appropriate changes.
"Judges are human beings who are susceptible to corruption just like those in other sectors and disciplines. With the humongous slush fund in circulation and the desperation of looters to enjoy their loot unhindered, it only takes a conscionable judge to resist the tempting aroma of inducement."
The governor also admonished judges to always ensure that their pronouncements and sentencing are commensurate with offences committed, warning that a slap on the wrist would embolden criminals to remain incorrigible.
"Most judgments don't correlate with the offences that called for them. Some judges would rather consider their biases and disposition to either of the two sides in a matter before arriving at their judgments.
"If a light punishment is given to an accused who commits a great offence that is a travesty of justice. Our judges must always do the needful and resist activities capable of tainting their names and the temple of justice," he said
CHANNELS