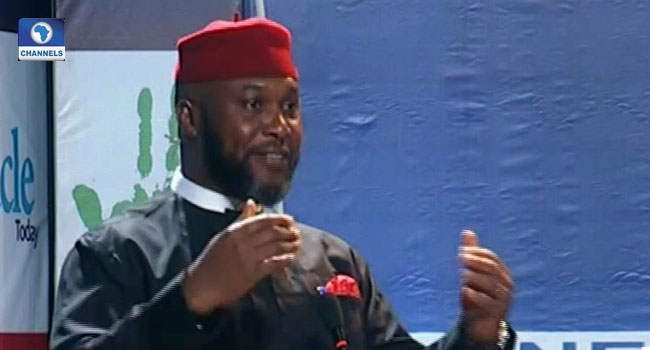 The United Progressive Party (UPP) governorship aspirant in Anambra State, Mr Osita Chidoka, has taken a swipe at political parties.
He dismissed their chances at winning the election during the governorship debate organised by Channels Television and its partners on Sunday.
In his closing remarks, Chidoka asked the electorate to shun other parties and give the Igbos a chance for a fresh start by voting him in.
"My message is very simple, APGA has failed us, APC is divisive and has broken this country, PDP has lost its soul, PPA's founder has left the party – the time has come for the Igbos to go out and tell the country that they have voted a possible one-generation child.
"The time has come for us to tell the world that injustice anywhere is injustice everywhere, the time has come for us to tell the world this is the time for a new beginning."
Chidoka also took time explain Why he drove Nnamdi Kanu home after the self-acclaimed leader of the Indigenous People of Biafra (IPOB) was released on bail.
This follows speculations that the former Minister of Aviation, drove Kanu home for the sake of popularity and to achieve his governorship ambition.
CHANNELS