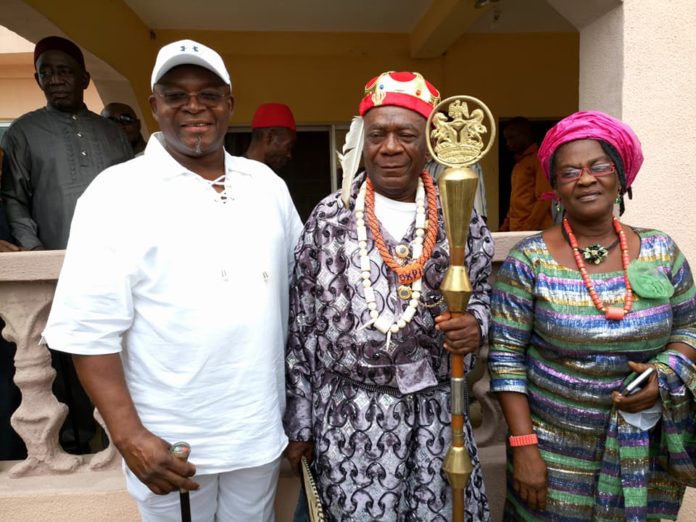 ITEM Born Politician and Deputy Speaker of the Abia State House of Assembly Rt Hon Cosmos Ndukwe(PhD) today visited the Okpi of Item Eze Dr Silas O Igwe at his Palace in Apuanu Item Bende Local Government Area of Abia State.
The Deputy Speaker Representing Bende North State Constituency is also a son of Item,he was honoured recently in Abuja by his People said Item Community is One and must Remain One.
"I want to appreciate all those who worked for the emergence of the New Okpi of ITEM,ITEM is one and must remain One,i want to appeal to our Okpi,to extend an olive Branch to those who opposed his emergence because when People live in Peace,developments comes to their Community"
The Lawmaker revealed his plans to empower 200 Person's come 29th of December 2017
"I want to also use this medium to Invite you all,on the 29th of December 2017,i shall be empowering 200 Persons" He Said.
In His Remarks,Eze Dr Silas Igwe(JP) Okpi of ITEM,thanked the Lawmaker for finding time to visit him and his cabient,saying it shows that the Deputy Speaker is a true son of ITEM.
The Monarch assured the Lawmaker that he will work towards the maintenance of Peace across the Communities that make up ITEM