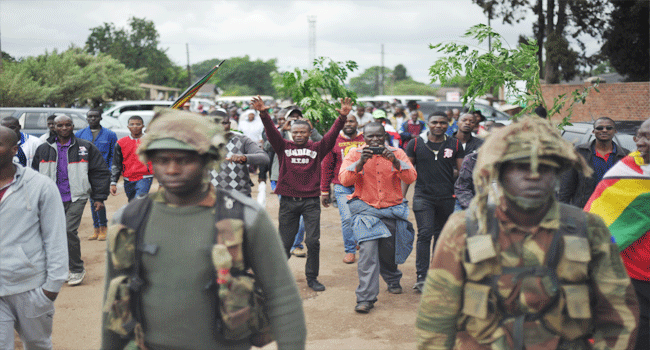 Zimbabwe soldiers blocked thousands of protesters as they tried to march on embattled President Robert Mugabe's official residence in Harare on Saturday, said an AFP correspondent on the scene.
The demonstrators, participating in nationwide protests calling for the 93-year-old veteran leader to step aside after the army took power earlier this week, staged a sit-down protest in the road after being halted by the troops.
The crowd got within 200 metres (220 yards) of the gates to the complex that has been the nerve centre of Mugabe's authoritarian rule, as large protests swept through the capital.
"This is not fair. Why are the soldiers preventing us to march to State House?" Rutendo Maisiri, an unemployed 26-year-old woman said. "It is wrong. We will stay put."
Details later…..