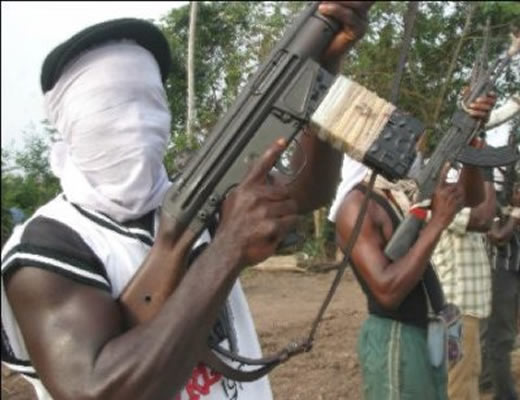 Residents of Kaduna Street,Calabar Street,Orlu Street all in Umuahia the state Capital of Abia Sate are now crying out for help as Robbers and some Suspected Cultists has taking over their streets.
PUO REPORTS Investigations has revealed that once it is 7pm,Robbers and Suspected Cultists will mount their Guns at Kaduna by Calabar Street in Umuahia Disposing Residents of their belongings unabated.
It was also learnt that there is a Particular Shop around Arochukwu by Calabar Street that sales Indian Helmp,thereby drawing the attention of some these Suspected Cultists terrorizing the Area.
A Resident in the Area who confirmed the Development to PUO REPORTS on Strict condition of anonymity over the sensitive nature of the Story said most of the Shops in those Streets are being robed on Daily
"Please do not include my name in your story,on daily bases,Shops are being broken here with goods and Money looted by these boys"
"We are calling on the Governor of Abia State to come to our Rescue,we are no longer safe in this Calabar Street.
"They other Day,someone who came for a Church Programme of POWER WORLD Ministeries on 45 Kaduna Street was robbed when he came out to urinate" the Source Said
Further findings by this Platform revealed that a Brothel located in Calabar Street is now the dumping ground of some of these Suspected Cultists.
When Contacted by our Correspondent,Mr Geoffery Ogbonna Police Public Relations Officer in Abia State queried if the resident in the Area has made a Formal Compliants to the Abia State Police Command.
"Those people reporting the story to the Media,have they made a Formal Complaint to the Police,ask them if they have and if the Matter has been Treated"
"I think they are not being patrotic for reporting matters to the Media when they have not Reported to the Police"He Said
The Police Spokesman in Abia also said that the State Police Commissioner has also dispatched Patrol Teams around that Area.