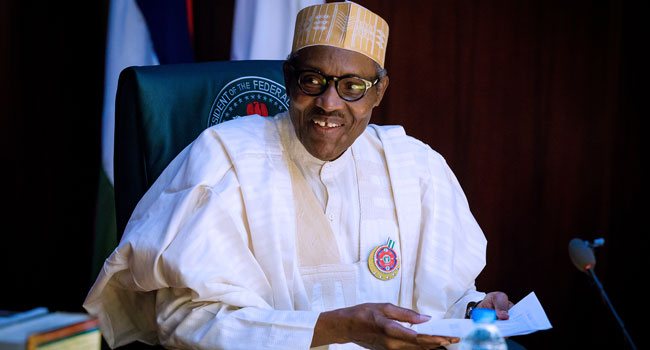 President Muhammadu Buhari has called on Nigerians to be in good spirit with one another in order to allow for the development of the country.
The President said this on Monday when he received a delegation of religious, political, and traditional leaders who paid him a Christmas homage at the Presidential Villa in Abuja, the Federal Capital Territory.
According to him, people living in unity will lead to resources being reserved which will fast-track the development process of the country.
"If you are in good terms with your neighbour, then you can make some savings for development but if you start fighting your neighbour, I'm afraid the resources you have you'll waste in trying to be very clever.
"So, I try to be very close to my neighbour individually and nationally. I thank you very much for being good neighbours," said President Buhari.
In his earlier remarks, Chairman of the Christian Association of Nigeria, FCT Chapter, Reverend Jonah Samson, commended the President's efforts in stabilising Nigeria, especially his anti-corruption drive.
He said: "The (Christian) community has deemed it fit to come and pay this homage to you sir and appreciate your leadership in the entire nation, especially in the aspect of fighting corruption."
On his part, FCT Minister, Mr Bello Mohammed, commended security personnel in the city for being proactive in keeping the nation's capital safe.
"I want to place on record our sincere appreciation to the security agencies and the entire security architecture of Abuja, and the FCT at large, which has made the territory very peaceful and conducive."
Subsequently, the delegation presented President Buhari with cards as a mark of goodwill and support for his administration.
President Buhari is delighted by the gesture and the visit and also made a passionate appeal to the delegation to continue to support his administration.
The delegation was also delighted at the improvement in the President's health and departed holding unto his optimism that Nigeria and Nigerians would fare better in the coming year.