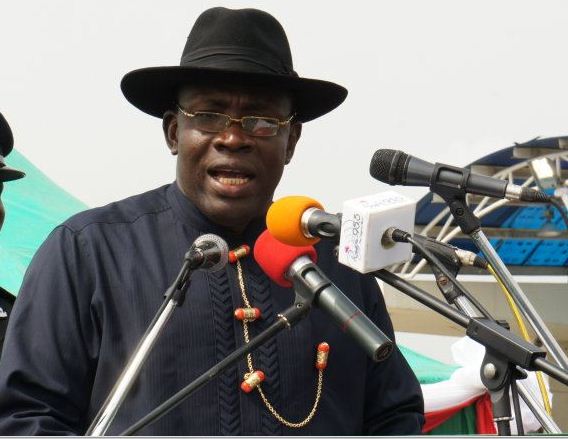 Governor Seriake Dickson of Bayelsa State has authorized the release of N5.6 Billion Paris Club Debt funds salary arrears owed workers during the peak of the biting economic recession in the country in 2016.
A statement signed by the Special Adviser to the Governor on Media Relations, Mr. Fidelis Soriwei, stated that the state government received a total of N14.8 billion from the Federal Government.
Gov. Dickson had in a consultative meeting of top government officials and Labour leaders in December said the decision was in line with the transparency policy of his administration.
The breakdown shows the state received N13.5 billion while the local government councils received N1.37 billion.
Mr Dickson explained further that the outstanding salaries arrears were a balance of half salaries he paid for seven months during the recession in 2016.
The governor appreciated the workforce for displaying understanding during the trying period of the recession in 2016 which affected the resources of the state in an adverse way.
According to him, while most of the older states in the country have lower wage bills, Bayelsa State's Wage Bill was over N6 billion (State and LGAs) because of the detrimental activities of some fraudulent characters.
The state's Chief Executive lamented that the wage bill in the state had remained high, in spite of its low Internally Generated Revenue base, which he put at N500, 000 million per month on the average.
He added further that, the recurrent burden on the state had become too high as the individual Bayelsa civil servant earns almost twice the income of their counterparts in other states of the Federation.
The Governor also warned that he would not tolerate any complaint of the inability of the councils to pay salaries in the councils as from January 2018.
He stressed that the state had not deducted any money from local government funds as they had enjoyed financial autonomy from the inception of his administration.
Dickson who said that he would not fund the councils with monies from the state government urged the leadership of the councils to have a workforce which they have the capacity to train, manage and maintain.
According to him, the state could only come in to aid the primary school education sector.
The Commissioner for Finance was directed to give a statement of the total amount of money received from the Paris Club Fund said that the state received a total of N14.8 billion out of which N1.37 billion was for the local governments and N13.5 for the government of the state.
About N5.6 billion of the Fund is being spent to pay the one and a half months salary arrears owed workers in the state.
CHANNELS