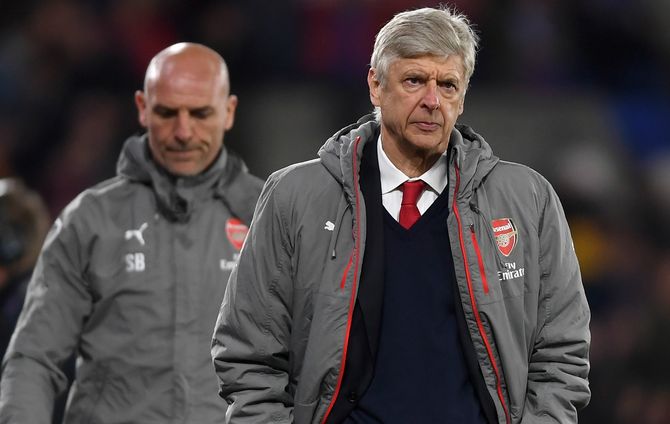 nnnmArsenal manager Arsene Wenger believes the introduction of a Video Assistant Referee system in English football is a welcome move.
Wenger's side face Chelsea in the League Cup semi-final first leg on Wednesday in the third match in England to have access to the VAR technology.
It was in effect on Monday for the first time in an English club match, when Brighton beat Crystal Palace in the FA Cup third round, but it wasn't actually called on then or in the other League Cup semi-final clash between Manchester City and Bristol City on Tuesday.
Goals, penalties, red cards and cases of mistaken identity can be handled by the video ref Neil Swarbrick, who will sit the Premier League's control room in west London.
After Arsenal were on the receiving end of several controversial penalty decisions recently, Wenger admitted it could be useful providing the rules are ironed out.
"Of course I welcome VAR, though it has to be clarified what is a penalty, and what is not a penalty, because we are all confused," Wenger said.
Chelsea manager Antonio Conte agreed with Wenger, saying: "It (VAR) is not bad, it is important because it reduces the mistakes.
"We must have a bit of patience, it can improve football in England."
AFP
CHANNEL