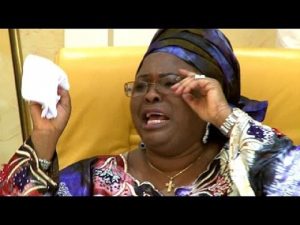 A building belonging to the wife of former President Goodluck Jonathan, Patience, has been demolished by the Federal Capital Development Authority.
The building, located in Mabushi District of the nation's capital, houses a foundation belonging to Mrs Jonathan.
Lawyer to the former first lady, Mr Emmanuel Anene, said the demolition of the property was unexpected, as the relevant authorities had been shown the building plan.
Anene, who added that the matter was in court, accused the FCDA of disregarding the rule of law and due process in carrying out the demolition.
CHANNELS