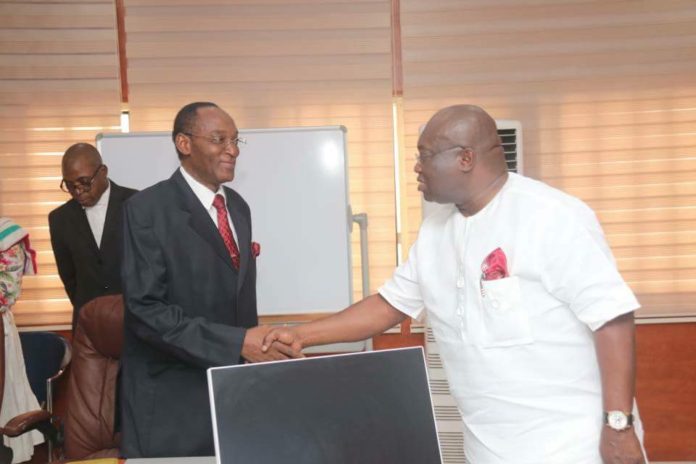 Following the suspension of the Abia State Chief Judge Justice Theresa Uzokwe by the Abia State House of Assembly, Hon.Justice Obisike Orji has taken over as Acting Chief Judge
In Obedience to the Constitution of the Federal Republic of Nigeria not to allow a vacuum in our judicial arm, the Governor of Abia Dr.Okezie Ikpeazu today at the Government House, Umuahia, swore in the Acting Chief Judge.
The Suspension of the Chief Judge of Abia State was carried out by the House of Assembly at its emergency sitting this Morning at the Assembly Complex Umuahia
Dr.ACB Agbazuere on behalf of Civil Society Group GLOBAL CENTRE FOR PEACE AND JUSTICE had in a Petition to the Assembly via the office of the Speaker accused the now Suspended Abia State Chief Judge of Misconduct,Abuse of Office and High handedness among others.
The House of Assembly resolved to Suspend the Chief Judge of Abia State pending the outcome of the Investigation of the accusations against her.