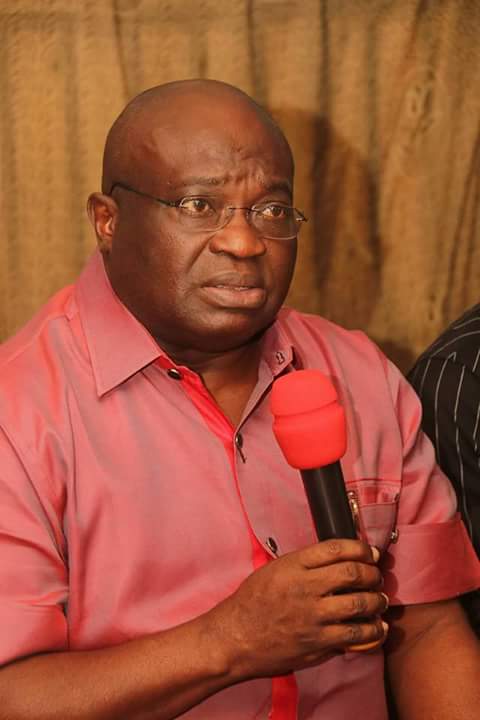 Those Writing the Current Script and the Major Actors of the Scripts should Play this game with Caution so as not to plunge Abia into a Theatre of Political War before the 2019 General Election Proper.
I have stayed glued to my Television to Watch many Reasons and Reactions regarding the Suspension of Abia State Chief Judge Justice Theresa Uzokwe by the Abia State House of Assembly and at the end,many Observers see it as exercise in futility.
In as much as I do not support the manner the Said Chief Judge Treats Judges in Abia,I must unequivocally state that the Suspension of the Judge was ill advised and ill Conceived by the Writers of the Scripts.
It was this same Chief Judge that Saved Governor Okezie Ikpeazu from being Removed as the Governor of Abia State in June 2016 When Dr Uche Ogah got a Judgement From Justice Okon Abang of the Federal High Court Abuja against the Governor on Tax Issues.
A lot of Condemnation is already following the action of the Abia State House of Assembly and the rush by Governor Okezie Ikpeazu in appointing Acting State Chief Judge An Hour After the Abia Suspended the embattled Chief Judge.
Question is this,How was the Next Senior Chief Judge of Abia State High Court Contacted Immediately that he was already at the EXCO Chambers of Abia State Government House for Inauguration.
As a Member of the Fourth Estate of the Realm,our Input at this Time is very Important because we are Stakeholders in the Day to Day running of Government.
The actors and writers of the Ongoing Script in Abia must exercise Restraint to avoid a Situation where the Security Agencies Seal both the Abia State House of Assembly and the Abia State High Court Complex.
I know ,I may sound Funny and Stupid but I was in Rivers State when similar case played put between Amaechi And Wike in 2013 over the same Issue of Chief Judge.
The NJC may come out Next week and say they are recognizing Justice Theresa Uzokwe as the Chief Judge of Abia State and by then we already have a self Inflicted Injury.
The Move to also Declare Vacant the seat of The Former Speaker of Abia State House of Assembly Rt Hon Martyns Azubuike Vacant because he defected to APC from PDP must be given a Second Thought.
Am neither a Member of any Political Party nor an Employee of the Abia State Government and as such have what it takes to Hail nor Condemn certain act of Government not likely for the overall interest of the Citizens.
The Attorney General of Abia State Chief Ume Kalu(SAN) and Emeka Eze Governor's Advicer on Legal Matters should advice Governor Ikpeazu Very well at this critical Time.
Promise Uzoma Okoro is the Editor of PUO REPORTS