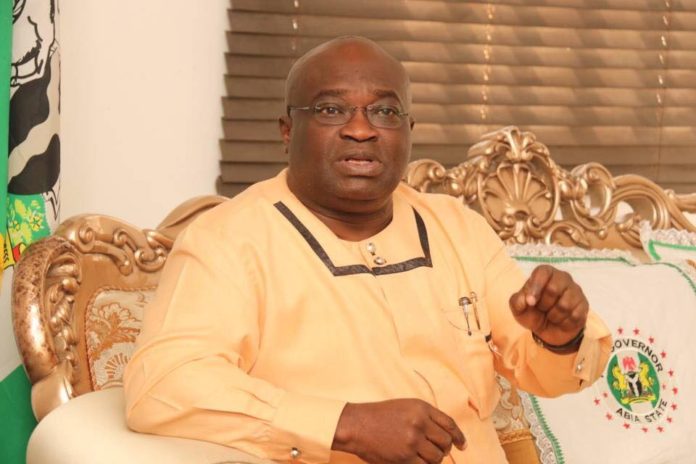 Teachers in public primary and secondary schools in Abia State may on Monday 5th February 2018 call off the ongoing strike action by the Union over alleged government's failure to pay their salaries.
Recall Public schools in the state were supposed to reopen on Monday, January 9 after the Christmas and New Year holidays but resumption was postponeded following the strike action by the Teachers.
Some of the agitations by the Union includes the issue that both the Primary and Secondary School Teachers in Abia State should receive their Salaries at the same time instead of the current arrangement which is favoring only the Primaries School Teachers in the State.
While Primaries School Teachers in Abia has received their November Salaries,Secondary School Teachers are just receiving their September 2017 Salaries,a situation which the Union said its unacceptable
PUO REPORTS gathered on Saturday evening that the Teachers has resolved to call off the strike on Monday 5th February 2018 as the Government has met some of its pressing Needs
An executive member of the state branch of the Nigeria Union of Teachers (NUT), confirmed the Development on condition of anonymity on Saturday Evening.
Speaking with our Correspondent in a Telephone Interview on Saturday Night,the Commissioner for Education in Abia State Prof Ikechi Mgbeoji said the Government of Abia State has met some of the demands of the National Union of Teachers and signed its own part of the agreement reached with the Teachers.
"We have reached an agreement with the Nigerian Union of Teachers in Abia State,the Government has signed part of its own agreement,we are believing that by next week when the NUT signs its own Part the Strike may be called Off so our Childreen will return back to School "He Said
PUO Reports that the wage Bill of Abia State Teachers is the Highest in the Country with a wage-bill of N1.1Billion and over 16,000 Teachers.