Okorocha had unveiled Zuma's statue in October 2017 – One of the several gigantic structures erected by the state government in honour of renowned African leaders and other distinguished individuals.
The development was, however, received with much criticism, especially from Imo residents some of whom claimed that the government was yet to pay workers' salaries.
With Zuma announcing his immediate resignation on Wednesday after the ruling ANC party threatened to eject him from office via a parliamentary vote of no confidence, more criticisms trailed the erection of his statue in Imo state.
Read Also: Ramaphosa Replaces Zuma As South African President
The frustration of many has been based mainly on the fact that the former President, whose reputation has been stained by years-long allegations of graft, was, however, being "celebrated" in Nigeria as seen in the honorary gesture of Governor Okorocha.
Some aggrieved Nigerians did not hesitate to take a swipe at the governor via Twitter. See some of the comments below.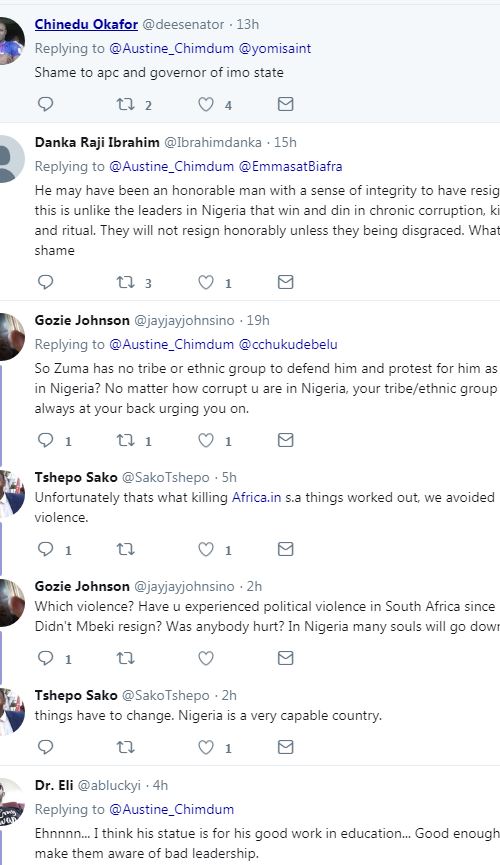 CHANNELS