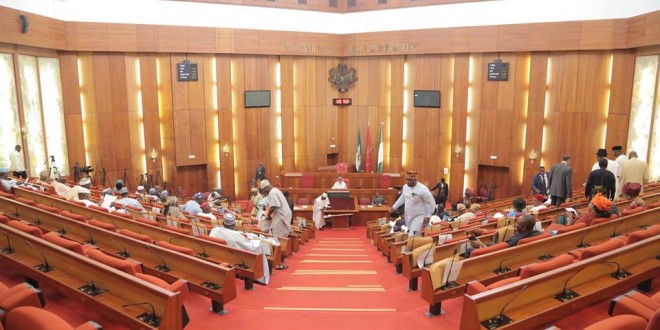 The Senate has condemned the demolition of the factional secretariat of the Kaduna APC located along number 11 B Sambo in the state capital has been demolished in the early hours of today (Tuesday).
Party sources told Channels Television that the secretariat belongs to the faction loyal to the suspended senators representing Kaduna Central, Shehu Sani and that of Kaduna North zone, Suleiman Hunkuyi.
The demolition order was allegedly carried out by a bulldozer, accompanied by military personnel.
It was opened last week as a parallel State APC office due to the inability of the group to reconcile with the State party organ.
The property, a one-storey duplex was said to belong to Senator Hunkuyi before it was converted to a State Party Secretariat last week.
On Sunday, the group held a meeting at the Secretariat, where they claimed to be the recognized state chapter by the APC national leadership
CHANNELS