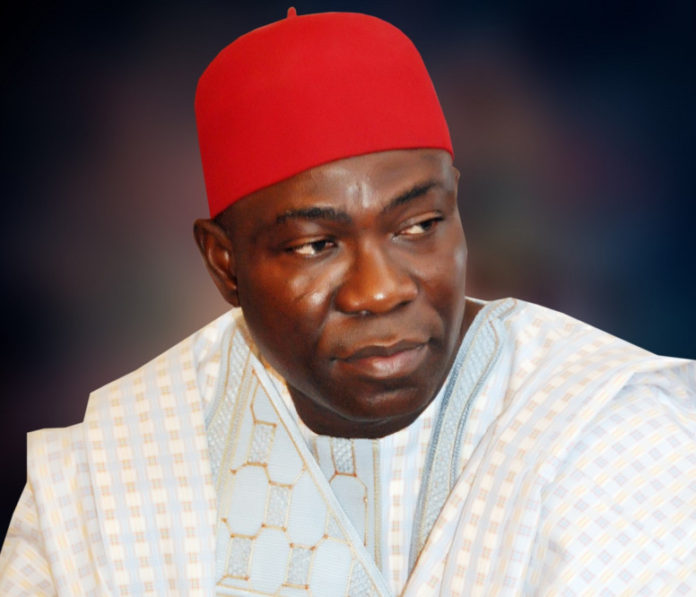 Deputy President of the Senate, Senator Ike Ekweremadu, says the Peoples Democratic Party will make the country work if voted into power in 2019.
Ekweremadu, who said Nigerians made a mistake by voting for the All Progressives Congress in 2015, promised that the hardships being experienced by Nigerians would be addressed by the PDP in 2019.
The lawmaker gave the assurance in his acceptance speech on Saturday when he received the Silverbird Legislative Award in Lagos.
This was contained in a statement by his Special Adviser on Media, Uche Anichukwu.
Reacting to an earlier speech by the Majority Leader of the House of Representatives, Femi Gbajabiamila, in which he acknowledged that Nigerians were passing through hard times, Ekweremadu said Gbajabiamila failed to tell Nigerians how things got so bad and how the ruling APC intended to pull Nigerians out of the hardship.
The Deputy Senate President said, "My friend, Gbajabiamila, admitted that we are passing through difficult times. We have over 100 students in Yobe State (abducted by Boko Haram) who are now in the forest. We are not sure whether they had food this night. We are not sure of their health situation.
"I want to assure Nigerians that it will be daylight again in Nigeria. Together, we will make Nigeria work again. In 2019, we are going to switch on the light that was switched off by some people in 2015."