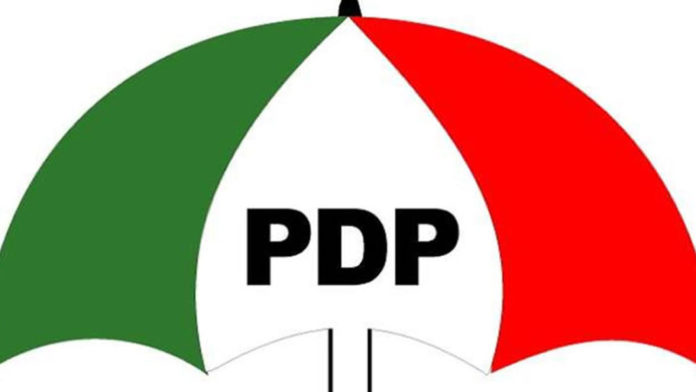 By Sir Don Ubani; KSC, JP,
Okwubunka of Asa,
State Publicity Secretary,
PDP, Abia State.
21st April, 2018.
Abia State, under the divine watch of Governor Okezie Victor Ikpeazu, has been peaceful.
This state of affairs has been made possible by the simple strategy of assuring even development and giving every section of the State a sense of belonging by the PDP government of Governor Okezie Ikpeazu.
No body in Abia State would be surprised at the peaceful condition of the State. The parental, religious and educational upbringing of Governor Ikpeazu makes a contrary situation impossible. Abia State has been calm, peaceful and incrementally progressive.
Unfortunately and painfully too, this cherished peace the good people of Abia State have been made to enjoy has suddenly come under threat by various factions of All Progressives Congress; APC, in the State.
Two of the factions of APC, one led by a failed governor of the State; Chief Orji Uzor Kalu and another by Chief Ikechi Emenike threw Abia State into pandemonium yesterday at Umuahia.
The Orji Uzor Kalu faction had assembled at an Event Centre at Old Court in Umuahia-South and from there moved, in a combatant manner as if they were going to confront a very indefatigable enemy, with many armed men, to Azikiwe Road office of APC at Umuahia, which houses the Chief Emenike faction of the Party. It was a primitive and crude display of raw, undemocratic and uncivilized strength.
The Chief Emenike faction, which seemed to have been taken unawares by the sudden invasion, were brutally manhandled!
What worries the Peoples Democratic Party in Abia State most is not the injuries the two warring factions of APC inflicted on their members but that many innocent people of Abia State who were going about their lawful businesses were yesterday badly molested, assaulted and wounded, with a good number of them only managing to have escaped death by the whiskers from the lawlessness of APC in the State.
At the end of that macabre episode at Azikiwe Road, which had induced a traffic disorder for more three hours, the Chief Kalu faction 'gallantly' retreated to the Event Centre at Old Court.
Every person in this nation knows that APC has no respect for human lives. The Party accords value to Fulani cows as against the sanctity of human lives.
There is no person in this nation that has not heard of President Muhammadu Buhari's disdain and hatred for the Youths of Nigeria, whom he deliberately and openly but unjustifiably took to the cleaners recently in far away London as 'lazy, uneducated and always waiting for oil money'.
For PDP in Abia State, the safety, not only life, of any indigene or resident of the State is a matter of absolute concern to the Party.
Any action or activity that could amount to a threat to the life, property or peace of the Abian will not only be condemned but legitimately resisted and decimated by the Peoples Democratic Party in the State.
Enough of this nonsensical irresponsibility by the various factions of APC in God's Own State of Abia.
State Publicity Secretary.