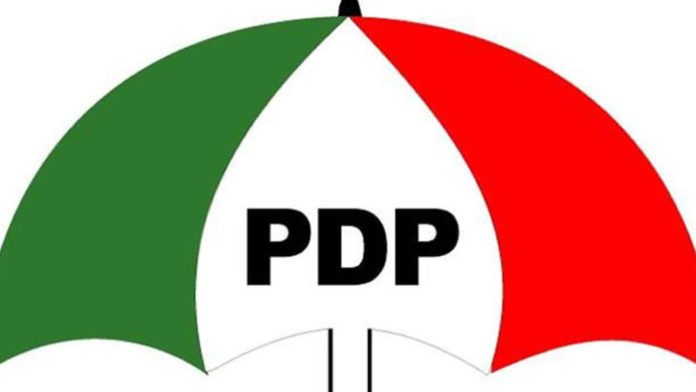 The Peoples Democratic Party (PDP) is accusing the All Progressives Congress (APC) led Federal Government of a grand plan to clamp down on opposition leaders in the coming days.
Spokesman for the PDP, Mr. Kola Ologbondiyan, told reporters in Abuja that politicians with dissenting views to President Muhammadu Buhari's are the main targets.
"The APC and its Federal Government have commenced a vicious and direct clampdown of major opposition leaders, perceived political opponents and individuals with interests and views that are divergent to those of their presidential aspirant, perhaps, candidate, President Muhammadu Buhari, ahead of the 2019 general elections", Ologbondiyan said.
The clampdown, according to him, is aimed at silencing the opposition and whoever is not on the side of the ruling party.
He claimed that 'unlawful design' was also to emasculate other political parties, undermine the laws and electoral system, foist a one-party state and perpetuate APC's "incompetent, dysfunctional and anti-people rule on the nation."
He added that party chair Uche Secondus has also been receiving threats since the PDP filed petitions to the United Nations and the Commonwealth detailing instances of right violations against the government.
The PDP had, a few weeks ago, alerted the two international bodies to alleged abuse of human rights, mass killings, extra-judicial executions, persecution of opposition and unabated constitutional violations by the administration.