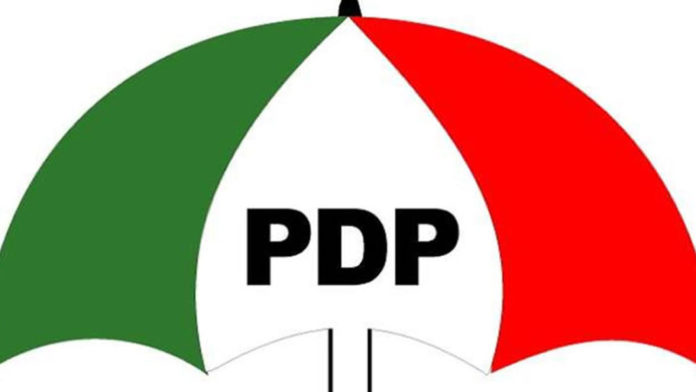 The Publicity Secretary of the ruling Peoples Democratic Party in Abia State, Chief Don Ubani, has expressed worry over the conspicuous absence of all National Assembly members from the state at the event held yesterday at the International Conference Centre, Umuahia to mark this year's Democracy Day.
All National Assembly members from the state both senators and House of Representatives except the member representing Aba North and Aba South federal constituency, Hon. Ossy Prestige of the All Progressive Grand Alliance (APGA) did not show up at the event which was massively attended by 'who is who' in the state.
Apart from Prestige who is of APGA, all other NASS members from the state are of the PDP family and no reasons were adduced for their absence .
Ubani who had latched at the opportunity granted him to ask questions after Gov. Okezie Ikpeazu's presentation of his score card at the event, expressed deep concern that the NASS members decided not to attend the occasion.
He said his worries were more heightened considering the fact that the event would be the last Democracy Day celebration before the 2019 general election.
"I have an unpopular observation to make and I am going to say it. I am worried that no National Assembly member from our party is here. This is more serious Mr. Governor when you consider that this is the last democracy day before next year's election".
Responding, Ikpeazu said the absence of the federal lawmakers did not signal any crack in their relationship, adding that they were all with him last week during a town hall meeting in Abuja.
The governor further said logistics could be a factor as coming from Abuja to attend a function in the state is not without some costs.
"For a federal legislature to come down to Abia from Abuja, you will discover that about 200 dependents are already lined up waiting for him", he added.
In his remarks, however, Prestige, said the reason he prioritises honouring every invitation to public function in the state is that once elected, a public office holder should put the peoples interest above his party's.
"Once you are elected, the people come first; your party becomes secondary. It is on that premise that I honour every invitation to state function. Politicians should stop politicizing everything and put the interest of the state first."
He commended Ikpeazu for some of the strides recorded so far under his administration.