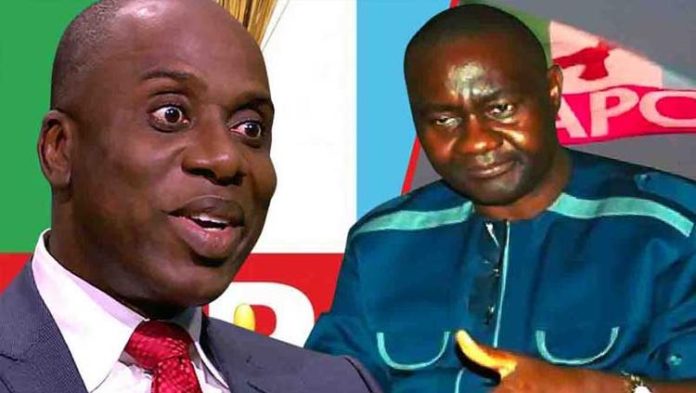 The National Executive Committee of the All Progressives Congress, APC, has refused to uphold the results of the Ward, Local Government and State Congresses held in Rivers State put on May 19, 20 and 21.
The APC NEC, while it upheld results of Congresses conducted in Cross River State, despite the violence and loss of lives, cancelled the results from Bayelsa State.
Those were part of the decisions reached on Friday when the NEC met in Abuja.
According to a top APC source who attended the NEC meeting on Friday in Abuja who spoke with The Neighbourhood, the NEC's decision to put the Rivers result in abeyance was due to the court case instituted by Senator Magnus Abe against the conduct. "The NEC did not reject the Rivers State result, nor did it accept it. Rather, NEC decided to put it on hold since it is already a matter in court", the top source told The Neighbourhood.
The source further disclosed that the NEC instead directed its team of lawyers to pursue the legal angle until it was resolved. "Since the matter is already at the Court of Appeal, NEC directed the party's legal team to follow the case with diligence either to secure an Appeal Court declaration, or vacate the Rivers State High Court Order. Soon as that is done, NEC will take a decision on the results."
The source revealed that the decision was to avoid a situation where anybody may go to court against the APC National Convention should delegates from Rivers State elected on the strength of the disputed Congresses participate. "We want to avoid a situation where anybody may go to court in the future against our National Convention if delegates from Rivers elected at the disputed Congresses participated."
With this decision, Rivers State APC delegates may not take part in the National Convention except the Court of Appeal makes an earlier pronouncement on the matter.
Source :Neighbourhood