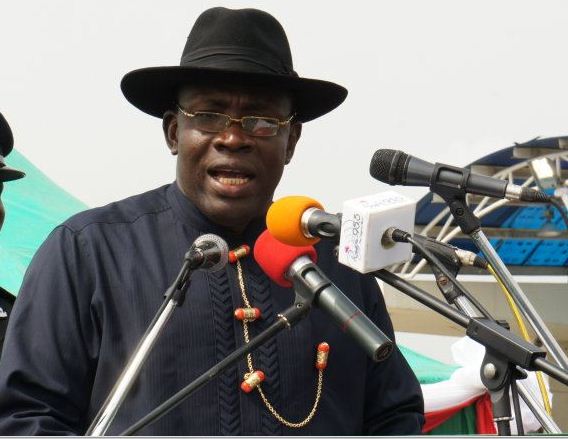 HARD time awaits illegal crude oil refinery operators in the deep mangrove swamp of Bayelsa State as the state government is set to establish a task force to check their activities to protect the environment.
The state governor,  Mr Seriake Dickson, stated this in Yenagoa on the occasion of this year's World Environment Day.
He noted that his administration had engaged the services of internationally acclaimed forensic experts to compile the effects of prolonged oil pollution on the environment and health of the people in the state.
Describing as saddening and frightening the snippets of the report he received from the experts, the governor assured that, in due course, the report will be made public to the whole world.
Calling for collective efforts to reclaim the environment, he noted with concern that decades of oil pollution and gas flaring in the state and the Niger Delta had resulted in rising cases of health hazards, thereby shortening the life span of the people.
He called on people of goodwill to hearken to the call for the protection of the environment especially in the Niger Delta, which according to him, had been under severe, sustained and brutal attack by forces that they do not control.
"They have not only invaded the land and expropriated our people's property  but are now threatening to exterminate the people.
"A lot of actions would be taken and we will mobilise local and international opinions on this.
There are legislative measures that I will also call on the state Assembly to undertake, " he said.
Source: vanguard