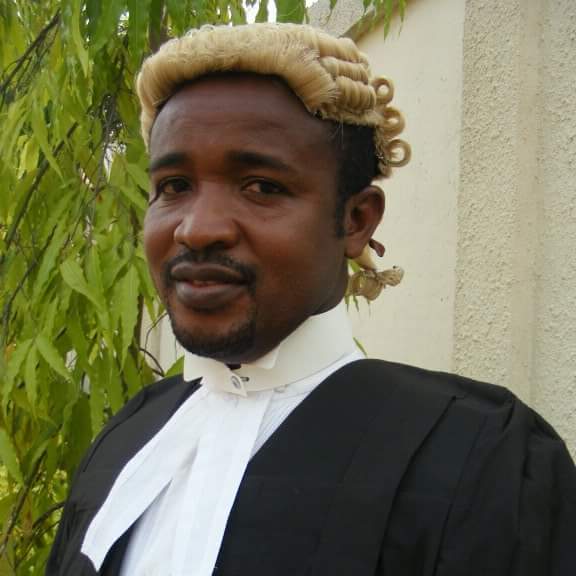 By Barr Ben C Kalu
CASE OF SOUTH- SOUTH GENERAL COUNCIL, NORTHERN GENERAL COUNCIL, IKONO AREA COUNCIL, BAYELSA DISTRICT ( UNDER REV SOLOMON DENBUSHA) WITHOUT EXPRESS CONSENT OF AGN REG. TRUSTEES.
PART 1
THE CORPORATE NAME: The name of the body will be that described on the Certificate of Incorporation. This body (Assemblies of God Nigeria) is a NATURAL PERSON in Law and must necessarily be identified by a name which its establishing Law has approved for it. Only by and under such name (AGN) may the corporation sue or be sued and do all legal acts. (Any act done with Similar names are regarded to be illegal) ( AGC IKONO AREA COUNCIL, AGC SOUTH SOUTH GEN. COUNCIL, AGC NORTHERN GENERAL COUNCIL AND OTHER SIMILAR NAMES THAT ARE CROPING UP from Different quarters are not Legal and their activities are unlawful, and illegal).
The power to sue and be sued in the corporate name and the effect of unincorporated. In Amodu Rufai Shitta & Ors, (1941) 16 N.L.R. 23,
12 persons regarding themselves in the writ as the Executive of the Central Mosque" purported to Sue in that Capacity. It was held that the Committee was nothing more than a collection of Individuals and had no Capacity to Sue. Thus was held not to be a Juristic person. See Also MARTINS VS ADMINISTRATOR GENERAL (1963) L.L.R 65; The proposition that an action is only maintainable by a Legal person was clearly brought out in the recent decision of the SUPERIOR COURTS. Thus the Onus is on the Party ( Parallel Districts, Zones, South – South, Northern General Council, Factional Groups in Bayelsa District led by Rev Solomon Denbusha etc). Claiming the status of a juristic person derived from Incorporation or not to establish it. In that Locus Clasicus of Apostolic Church Illesha VS A.G. (MIDWEST) (1972) 4. S.C 150. THE COURT held that the Corporate Status of a body is established by the production of its Certificate of Incorporation. Any Zone, any group of persons that can not produce a Certificate of Incorporation bearing a New Name like "SOUTH- SOUTH GENERAL COUNCIL" ; NORTHERN AG GENERAL COUNCIL; ETC Such group are operating in illegality and when they are Sued; it will cost them more harm than good. Return to the Larger house or drop every AGN PROPERTY AND OPEN A NÈW CHURCH ENTIRELY.
COURT RULINGS OVER ASSEMBLIES OF GOD JOS NIGERIA JOS DISTRICT. SUITS NO. PLD/J287/2017… MOTION NO. PLD/ J287M4/2017 & PLD/J287 M4/2017 . BY HON. C L DABUP.
NOTE: For easy understanding I will use a lay man's language.
Parties: ( PLAINTIFFS )
REV YOHANNA BOT DALYOP, LUKA DANIEL, DANIEL BILLY, JOHN VWASHI, & SAMUEL CHUNG PAM ( THE ABOVE MENTIONED PERSONS ARE REP. A DISSIDENT OR BREAKAWAY MEMBERS OF AG NIG, LED BY FORMER GEN. SUPT. REV "PROF" PAUL EMEKA, WHILE YAKUBU PAM REMAINS THEIR REGIONAL ARROW HEAD (seeking his independent interest of political relevant)
DEFENDANTS: REV. JACOBS D. LANGS , REV DANIEL SAJE, REV BULUS SAMBO, REV JAMES GYANG, REV LUKA DUNG, REV DACHUNG DELSON, & REV DUSU ALISON (THEY HAVE THE AUTHORITY AND APPROVAL TO REPRESENT AG NIG. under the leadership of REV DR CHIDI OKOROAFOR + THE COMMISIONER OF POLICE PLATEAU STATE COMMAND.
ISSUES THAT WERE DETERMINED
1. That the Administration, management and control of the church properties and or affairs, falls solely under the control of the Reg. Trustees of ASSEMBLIES OF GOD NIGERIA; since the names of REV "PROF" PAUL EMEKA does not appear in that document of authority, CERTIFICATE OF INCORPORATION, he and YAKUBU PAM or their so called representatives as it appears above otherwise called plaintiffs, lacks the authority or temerity to control, manage, and administer the properties of AGN. REV DR CHIDI OKOROAFOR'S ADMINISTRATION REMAINS THE VALID PERSONS TO DETERMINE THE USAGE OF AGN PROPERTIES including the multipurpose church hall at Jos district headquarters.
Powers and authority of the church as represented by the defendants to deny the (plain- thieves) (Yakubu Pam's ) faction; the usage of the church's Jos District multipurpose hall and other of the church's branch churches in Jos , plateau state. It is the trustees that determines the management, control & administration of the church properties.
That Rev "prof" Paul Emeka & Yakubu Pam's factions has no right and authority to parade themselves as the church since their names does no longer reflect in the certificate of incorporation: as such they lack the locus standi, capacity, and status to authorize any body to act in the capacity of the church.
That ASSEMBLIES OF GÔD NIGERIA, did not authorize the Plaintiffs (plain thieves) (YAKUBU PAM, PAUL EMEKA as represented by their stooges) to institute this suit/Action.
That once again it is an abuse of court process, annoying, vexatious, provoking ; therefore ( Rev "Prof" Paul Emeka's camp headed by YAKUBU PAM in plateau state with their PLAIN-THIEVES, should pay N30,000 in each of the suits. Equals N60,000.
LESSONS TO LEARN: When I professionally advised YAKUBU PAM, REV ISAH AND TST that as long as the name of REV "PROF" PAUL EMEKA has been removed as a member of the board of trustees, that its going to be bad market for them, they felt I was not been fair. I rightly advised that we should go back and remain as one indivisible church as to conquer the gates of hell. Well see me here I dey jolly dey go. My friend Chinedu Jumbo Azubike will always say " "IF YOU NO KNOW, YOU NO KNOW"