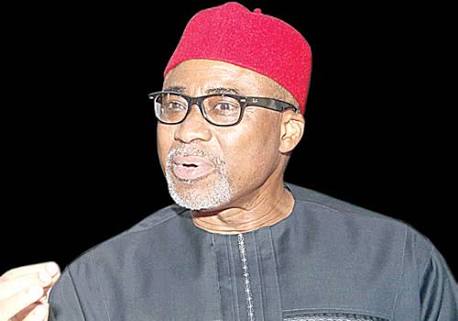 Angry Looking Men of the Department of State for Security Services has Arrested Senator Enyinnaya Abaribe Representing Abia South Senatorial District.
Abaribe is a member of the Peoples Democratic Party and a Voice in the Senate that has been a Constant Critic of the Muhammadu Buhari's Administration
When PUOREPORTS contacted, Abia State Commisioner For Information, Chief John Okiyi Kalu, confirmed the news of the arrest of Senator Abaribe and expressed worries that rather than be invited he was crudely whisked away from where he went to conduct his normal business.
According to him, "Senator Enyinnaya Harcourt Abaribe is a serving Senator of the Federal Republic of Nigeria who conducts his legislative and other affairs in the open. I should think that by virtue of his position as a ranking member of the National Assembly he ought to have been accorded the dignity of an invitation rather than being crudely whisked away.
"We sincerely hope that this is not another attempt to silence the opposition, especially those who have been vocal in their criticism of the policies and programs of the APC-led Federal Government.
"Nigeria is running a democratic system of government and no citizen should be harassed or intimidated, using state-sponsored institutions such as the Department of State Services, DSS, because of the opinion he or she holds on national issues.
"We call on those holding Distinguished Senator Abaribe not to attempt to abridge his constitutional rights in any manner."