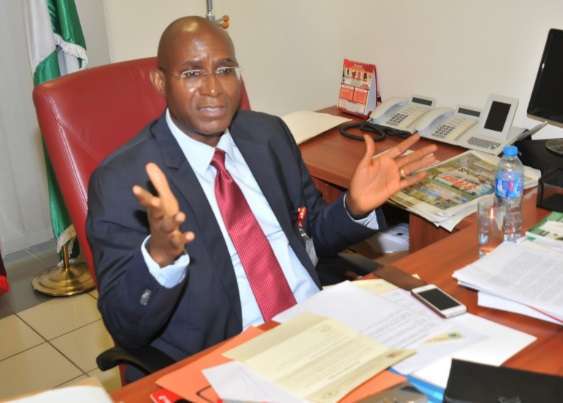 The National Assembly's joint ad hoc committee has indicted Senator Ovie Omo-Agege, APC, Delta Central and recommended his suspension from the senate for 6 months after he was found guilty of masterminding the theft of the mace at the Senate chamber.
The committee was charged to investigate the forceful removal of the mace by a gang that invaded the senate during plenary on April 18, 2018.
The committee also recommended the prosecution of Senator Omo-Agege alongside six other suspects who allegedly accompanied him into the chamber on the day of the incident.
They are to be prosecuted for treasonable felony, assault on National Assembly members of staff, conspiracy to steal and eventual theft of the Senate Mace, the committee ruled.
The committee also recommended a total review of the National Assembly's security architecture.
Meanwhile, the House of Representatives Tuesday approved the recommendations of the ad hoc committee and wants it implemented immediately.
The committee's 10-point recommendation was adopted after Rep. Betty Apiafi (Rivers-PDP), Chairman of the Ad hoc Committee, laid the report at the Tuesday's plenary session.
It was recalls that Senator Omo-Agege was earlier suspended by the senate for 90 days for allegedly bringing the red chamber to disrepute after he openly challenged the senate's bid to amend the 2010 Electoral Act to change the sequence of elections set by INEC, claiming it targeted President Muhammadu Buhari's reelection bid.
Although, he later apologized and withdrew his comment to the press, the Senate Committee on Ethics and Privileges recommended his suspension for 181 legislative days but Senate President Bukola Saraki recommended its reduction to 90 legislative days.
Omo-Agege however successfully challenged his suspension in court and got it nullified. He also said he had nothing to do with the forceful removal of the mace.