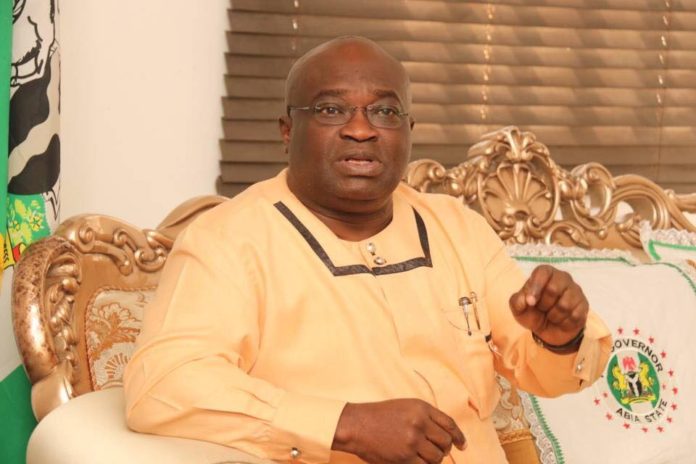 In its bid to boost the productivity of farmers, the Abia state government has inaugurated Farmers Business School Multipurpose Cooperative Union.
Ikpeazu, while speaking during the occasion in Umuahia, said that Cooperatives had the capacity to play a key role in the development of the state and nation at large.
The Governor who was represented by Obioma Ogbonnaya urged farmers to "take advantage of the initiative in order to acquire the technical knowhow required in reducing cost of production, and increase returns on investment in Farming."
He said that the state government would continue to lend its support through evolving policies and programmes that would complement the activities of the farmers.
Uzo Azubuike, Abia Commissioner for Agriculture, in his remarks, described the initiative as a welcome development, which would add value to the efforts made to boost agriculture In Abia.
Azubuike, who was represented by Alozie Anyim, said that the ministry was ever ready to provide the platform for agri-businesses in the state to thrive.
Israel Amanze, the Chairman of the occasion, in his address, said that increased farmer education at the grassroots level was essential.
Amanze noted that the introduction of Farmers Business School multipurpose cooperative union was relevant because of the need for farmers to keep abreast with the best farming technologies.
Also speaking, Anniemarie Matthess, the head of German International Cooperation (GIZ), pointed out that formation of the Union was an indication that farmers had realised the benefits to be derived in coming together as a group.
Matthess added that state government funding would help the Cooperative union to expand its services, resulting in competitive production, growth and employment.
John Kalu, the Chairman of Abia state Farmers Business School multipurpose cooperative union, appealed to Abia government for access to grants and loans to farmers.
"The benefit of what we are doing to this state is enormous as even university graduates who have seen the benefits of this movement are joining to embrace Agriculture," Kalu said.