In a statement by his media assistant on Thursday, Ike Abonyi, Secondus heaped praises on the governor after he defected to the PDP from the ruling All Progressives Congress (APC).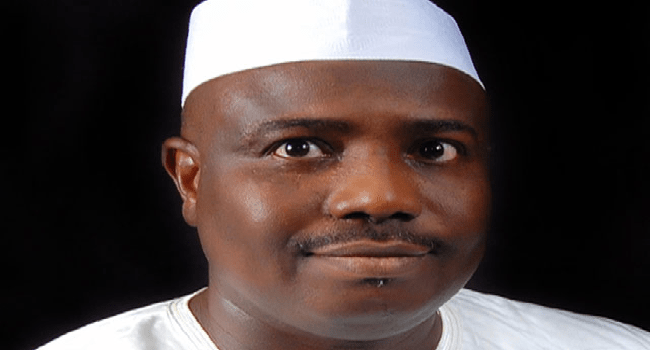 He noted that true democrats can't find a place in APC, claiming that the party represents as an undemocratic organisation.
"These defectors are making a bold statement for democracy and their sacrifices must not go unrecognised," said the PDP national chairman. "More and more people will leave the APC because no true democrat would find a home in an undemocratic and dictatorial body."
"APC has shown clearly through their actions and inactions since 2015, that it's an organisation that is averse to the democratic ethos and, therefore, cannot accommodate lovers of true democracy, rule of law and civil liberty," he alleged.
Secondus, who led leaders of the opposition party on a solidarity visit to Governor Samuel Ortom of Benue state in Makurdi, commended the governor for standing up for his people following his defection from the APC to the PDP.
He berated the APC administration for the alleged illegal attempt to impeach Governor Ortom after dumping the party on Wednesday last week, in response to the desires of his people.
The PDP national chairman also condemned the police siege on the Benue state House of Assembly and warned that any attempt to impeach the governor would be resisted by the people.
He, however, said that history has a huge space for all the defectors for their sacrifice to save the nation's democracy.
Secondus claimed that the fact that the defectors were spread all over the country, irrespective of tribe and religion, showed that the ruling party has failed.
He noted that the political realignments across the country and the enthusiasm shown by Nigerians in the happenings in the country's polity should be a signal to the APC that their time was up.
"I urge all good democrats and patriots still in APC to make haste to jump out from an obviously sinking ship," the PDP national chairman added.
He assured those rejoining the PDP and other newcomers that the party has been rebranded and repositioned to regain power and deepen Nigeria's democracy in 2019.
CHANNELS