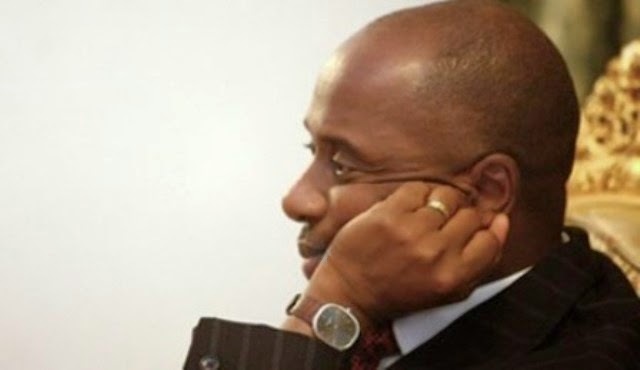 The battle for the soul of the All Progressives Congress, APC in Rivers state between the Minister of Transportation, Rotimi Amaechi and Senator Magnus Abe is far from over.
This was as Justice Nworgu of the High Court in Port Harcourt has refused to identify with the ruling of the Appeal Court over the conduct of Ward, Local government and state state congresses that produced Ojukaye Flag Amachree as the Chairman of APC in Rivers state.
It was recalls that the Appellate court upheld the APC congress in the state but asked all parties to return to the lower court where the issue of who represents the APC in Court should be settled.
However, when the matter came up at the lower court on Thursday, Justice Nworgu foreclosed the issue of representation, thereby recognizing Felix Nwafor as the bonafide lawyer representing the APC.
Justice Nworgu said he was in possession of two letters believed to have been sent to the court by the National Legal adviser of the APC on who should represent the party.
He disclosed that the letter instructed the court not to entertain Lateef Fagbemi SAN and Tuduru Edeh as legal representatives of the APC.
But the Senior Advocate of Nigeria, Fagbemi protested that he had not been informed of the changes.
It was reports that the court also admitted twenty-two exhibits presented by the faction of the APC led by Senator Magnus Abe.
However, Felix Nwafor, whom the court had recognized as counsel to the APC did not object to the submissions of the lawyer representing the aggrieved APC members, saying the evidence before the court are fair.
The matter was then adjourned to September 24th for ruling, after INEC's stipulated time for emergence of candidates for the Governorship election in 2019.
The 23 aggrieved members of the APC in Rivers state loyal to Senator Abe had secured a court injunction stopping the conduct of APC congresses in the state, siting injustice and intimidation by the Minister.
But the APC in Rivers state led by former governor Rotimi Amaechi, who is also the Director-General of the President Muhammadu Buhari Campaign Organization, conducted the congresses which was upheld by the Appeal Court.
The current development is happening at a time the National Chairman of the APC, Comrade Adams Oshiomhole has vowed to address all cases of injustice in the party.
DPN