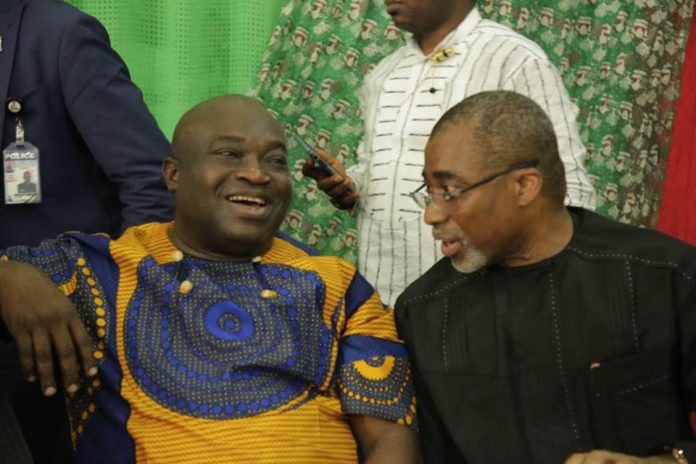 Reliable reports reaching us has it that Dr. Okezie Ikpeazu has not relented on his efforts to unseat Senator Enyinnaya Abaribe even as the 3rd time Senator scaled through the hurdles placed for him by Government forces which saw key Government officials run against him for the party's ticket.
Our source revealed that it is not yet Uhuru for the popular Senator known for his pro Igbo disposition as Abia state Government in cahoot with one of the Senatorial Aspirants from Ukwa area has concluded plans to push the Senator out in the general election.
Their plan according to our source who sought anonymity is among other things to use the APGA candidate from Ukwa to compensate the Ukwa Bloc.
In this plot, Government will help the APGA candidate shore up votes from Aba North and South, knowing the marginalization sentiment will make him win Ukwa East, West and Ugwunagbo, leaving the embattled Senator with only Obingwa, where which the rigging of last year will be practically impossible with the APC government.
Ikpeazu's reasons for wanting ABARIBE out is to curry the sympathy of the Ukwa bloc and create room for his senatorial ambition come 2023.