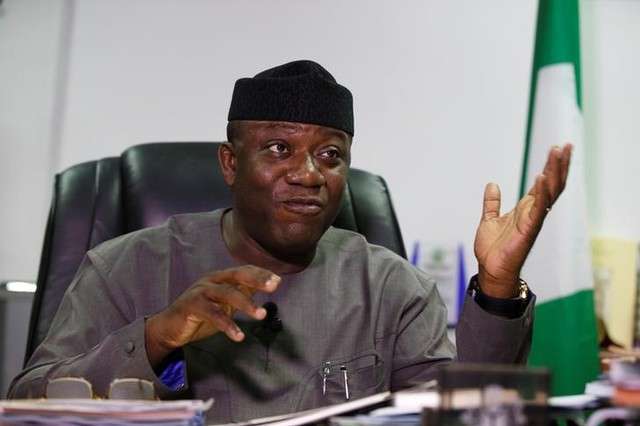 The Ekiti State Deputy Governor, Chief Bisi Egbeyemi, has appealed to the Nigerian Army to reopen its checkpoints in Ekiti State in view of the need for securing Ekiti residents and motorists from kidnappers.
Egbeyemi said the presence of soldiers on the roads had helped in warding off kidnappers and other criminals and as well stemmed the tides of crime perpetration in the state.
He said the closure of the checkpoints in the crime-prone spots such as Itawure on Efon-Ado Road; Ikere Ekiti on Ado-Akure Road; Ise on Ikere-Emure Road; and Oye Ekiti on Oye Ekiti-Ayede Ekiti Road was capable of giving kidnappers leeway to operate unhindered.
The deputy governor, who spoke in Ado Ekiti on Sunday during a forum with journalists, said, "We urge the military to return their men to those checkpoints that have now been closed down and their men withdrawn.
"We realise that soldiers are the security personnel that kidnappers fear most and they must be retained in Ekiti for the safety of our people. Their withdrawal is capable of exposing our people to danger. Already, some concerned residents are beginning to be apprehensive about the development and it is our duty to reassure them that there is no cause for alarm.
"We know the importance of the soldiers and we are ready as a state to do anything that will make them comfortable. It is our belief that there is no amount spent in securing lives and property that is too much. This government has value for lives and will do anything to protect lives of our people.
"We want the good people of Ekiti State to know that the present administration will not joke with anything that can threaten their peace and that of their legitimate businesses. That is why we are ready to do anything that can guarantee their welfare and wellbeing," the deputy governor said.