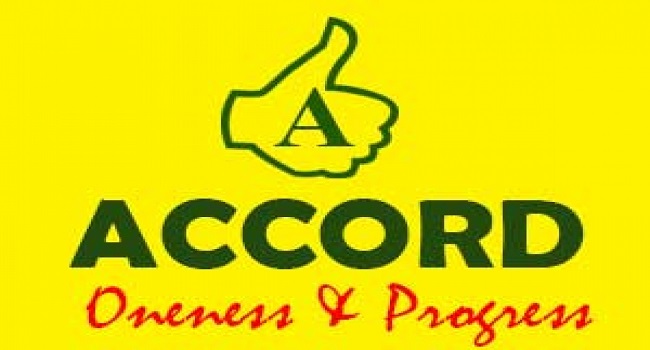 The Accord Party, Rivers State Chapter said the Rivers State Peoples Democratic Party Chairman, Bro Felix Obuah need Leadership lessons.
In a statement sign by the State Publicity Secretary of Accord Party, Dason Nemieboka.
The statement reads;
It is very intriguing to note that Mr. Felix Obuah, the chairman of the PDP Rivers State would be so hasty in reacting to the now-viral live radio interview by Chief Dumo Lulu Briggs, the Accord governorship candidate.
What is more? The PDP chairman found absolutely nothing to challenge, contradict or gainsay other than to deny the apparent accusation of poster destruction, which means that Chief Dumo Lulu Briggs' statements were all accurate. For us in the ACCORD and the Dumo Lulu Briggs Campaign Organisation, we understand their frustration and sympathize with them. They would only condescend to name calling because Lulu Briggs is too intelligent for their level. Otherwise, they would have taken on the preferred governorship candidate of Rivers people, on the issues he raised at the program.
We are, however, miffed that a leader of a party would hurriedly deny such an accusation without investigation. That is a clear sign of admission of their guilt. The Chairman of Accord in Rivers State, Dr. Nnanna Onyekwere is a seasoned technocrat who would freely assist his PDP colleague if he admits his administrative deficiency and seeks lessons on the management of an organization.
Once again, we urge Rivers people to ignore the noise of frustration and meditate on the thought-provoking messages from the said radio interview.