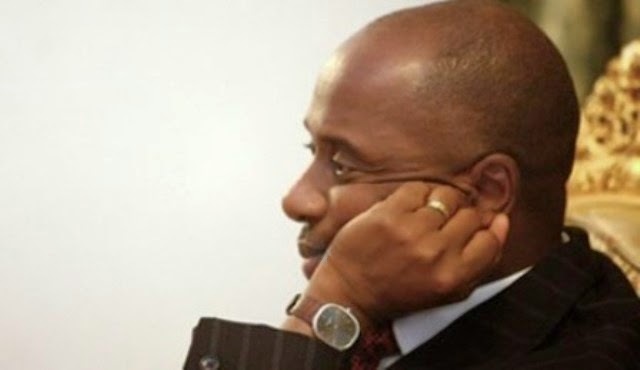 The Rivers State chapter of the Peoples Democratic Party (PDP) says it has formally petitioned the State Commissioner of Police, Usman A. Balel, State Director of the Department of State Security (DSS), and other security chiefs in the State over threats by former State Governor and Minister, Chibuike Rotimi Amaechi said while singing war songs at the Presidential rally, that he was relocating to the State for a fight during this weekend's Presidential Elections not minding the consequences for the people.
State PDP Chairman, Bro. Felix Obuah in a statement in Port Harcourt said the 'Save Our Soul' message to the security chiefs became necessary as such weighty threat cannot be wished away, knowing Amaechi's antecedents in previous elections in the State.
Bro. Obuah particularly recalled a similar threat by Amaechi in 2016 during the re-run elections when in collaboration with security agencies, Amaechi unleashed mayhem on Rivers people, an incident that claimed several lives of innocent persons in the State.
Amaechi, according to Bro Obuah, may not be alone in this plot as another APC chieftain in the State, Prince Tonye Princewill had earlier revealed that the APC would be lawless during the elections in the State.
Bro. Obuah regretted that if not checkmated, these threats and other such reckless statements by Amaechi are capable of scuttling the general elections in the State, urging the security chiefs to call the Transportation Minister to order.
Reaffirming that elections should not be a do or die affair, the Rivers PDP Chairman advised Rotimi Amaechi to allow Rivers people the free will to exercise their franchise, warning against any attempt to carry out his planned fight against the people of Rivers State on Election Day.
"Rivers people abhor blood-letting in whatever disguise, and would no longer accept such act of hooliganism from whoever or whatever quarters", Bro. Obuah declared and urged the security chiefs not to look the other way as before, while Amaechi had a field day exterminating 'our people' in the name of election.