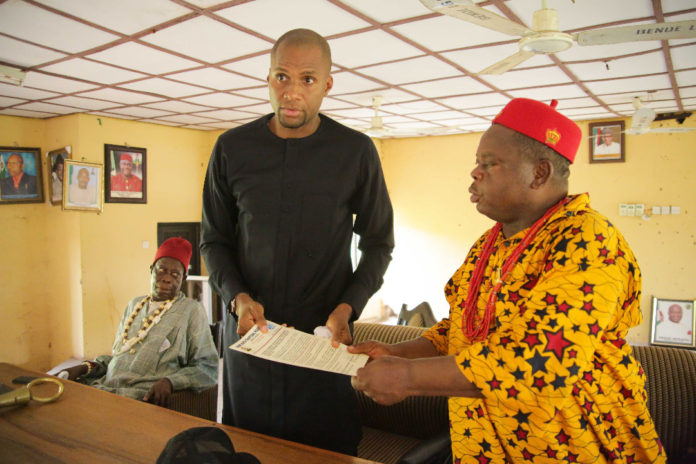 In a move to make their stand known to the electorate and their subjects, the council of traditional rulers in Bende South came together to endorse and adopt Dr Chimaobi Desmond Anyaso as their sole candidate for Bende Federal constituency come Saturday 23rd. This they said was necessary because they could no longer be neutral in the selection of those who will represent them in government.
The motion to adopt Dr Anyaso was moved by HRM Eze Dr Hadi Ejikeme Onuegbulam And seconded by HRH Eze Michael Chima Uwakwe.
In a letter of endorsement presented to the PDP candidate for Bende Federal Constituency Dr Chimaobi Desmond Anyaso, the Royal fathers sited His antecedence and track record of humanitarian interventions as key reason for adopting and endorsing him.
They also decried the poor state of infrastructure and failures of past leaders as some of the reasons they have decided to adopt a young, vibrant, progressive and successful man to represent Bende.
Attached below is a copy of the letter