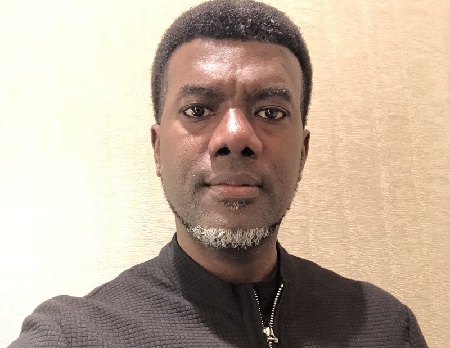 Reno Omokri, a former media aide to former president Goodluck Jonathan has challenged the Economic Financial Crimes Commission (EFCC)  to go and probe a chieftain of the All Progressives Congress (APC), Bola Tinubu instead of him.
Tinubu, a former Lagos state governor was in the news after a bullion van allegedly carrying cash was sighted at his residence in Lagos before the presidential and National Assembly elections.
Omokri has been in the United States since 2015 after the PDP lost the Presidential Elections, making money from writing. One of his books was a top seller on Amazon.
In a reaction to the arrest of Babalele Abdullahi, the finance director of a group of companies owned by the presidential candidate of the Peoples Democratic Party (PDP), Atiku Abubakar, by the EFCC, Omokri, took to his Twitter handle, to scold the anti-corruption agency not to disturb him from enjoying money made from his book.
"You can't ask @AsiwajuTinubu how he made the money we saw going into his house in bullion vans. @officialEFCC can't probe him. But it is me, enjoying my small book money, that you want to investigate. Look at the mirror and say: Hypocrisy is deadlier than corruption," he wrote.
BREAKING: @officialEFCCarrests @Atiku's son-in-law. A plane collapsed because of too much cash, No EFCC investigation. @Atiku has businesses. You say he is a thief. Tinubu has no known business, but is a saint! It is not money APC looted. It's our brains! https://t.co/rknlBGacOg

— Reno Omokri (@renoomokri) March 2, 2019
You can't ask @AsiwajuTinubuhow he made the money we saw going into his house in bullion vans. @officialEFCCcan't probe him. But it is me, enjoying my small book money, that you want to investigate. Look at the mirror and say: Hypocrisy is deadlier than corruption #RenosNuggetspic.twitter.com/9IPvFLXMIe

— Reno Omokri (@renoomokri) March 2, 2019

PM NEWS