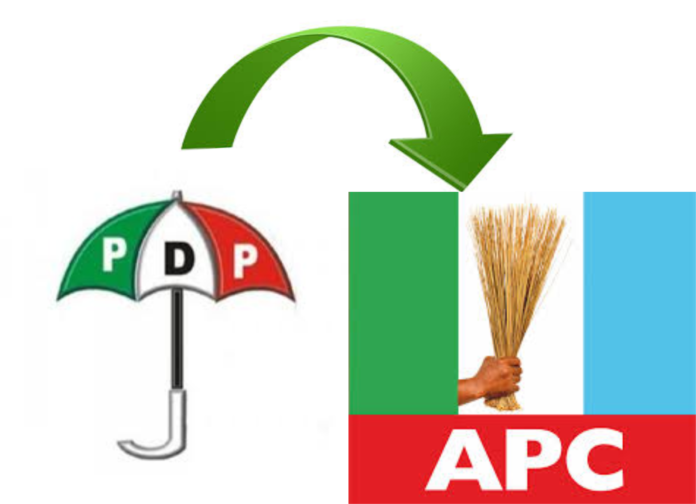 Abdulsalam Mustapha Kachalla, a House of Representative candidate of the Peoples Democratic Party (PDP), has defected to the All Progressives Congress (APC) two weeks after his defeat at the polls.
Kachalla, an engineer who contested for the Maiduguri Metropolitan Council seat in the National Assembly election on February 23 lost to Abdulkadir Rahis of the APC.
In his announcement to journalists in Maiduguri, he explained that his decision to join the ruling party was largely informed by the credible leadership demonstrated by President Muhammadu Buhari and Borno, Governor Kashim Shettima; and for his former lecturer, Prof Babagana Umara Zulum, who is now the governor-elect.
Kachalla who said he joined APC in the interest of his people and future generations, added that Borno state cannot afford to be in the opposition any longer given the bitter experience of gross underdevelopment and total neglect it suffered between 1999 and 2015 when the PDP controlled the Federal Government.
POLITICSNGR