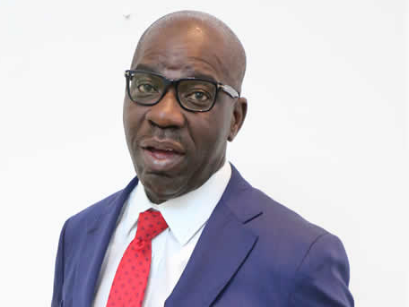 A secret plot by the appeal screening Committee of the All Progressives Congress (APC) to disqualify the incumbent Governor of Edo State and Hon. Matthew Iduoriyekemwen who are both Governorship aspirants of the party in the State, has been uncovered.
This is coming amid N2 billion bribery scandal that has hit the Committee after a secret meeting held at Sheraton hotel in Abuja which was attended by the Secretary to the appeal Committee of the party, one Mr Bwala. He was drafted into the Committee to do the bidding of the godfather.
Obaseki and Iduoriyekemwen are billed to appear before the Committee today (Wednesday) Committee which is going to screen additional four aspirants in the race. They include Pastor Osagie Ize-Iyamu, Mr Chris Ogiemwonyi, Pius Odubu, and Mr Osaro Obazee.
Confidential sources told Crack team Naija that some members of the Committee were said to have been directed to disqualify Governor and stop him from participating in the primaries.
The plot is such that while Governor Obaseki is heading to court to contest his disqualification, the Committee in connivance with the National Chairman of the party, Adams Oshiomhole, would have a field day to manipulate the entire process, leading to either direct or indirect primary election and poison the goodwill that Governor Obaseki has built for himself which would have earn public appeal and acceptability of the delegates in the primary election.
To further attest to the sinister motive of these individuals, the results and other documents that were submitted to the Committee by Governor Godwin Obaseki have been circulated on social Media urchins while a vital part of the documents have been reportedly either compromised altered.
"The plan is to screen out Obaseki is to stop him from participating either direct or indirect primaries and ensure that even if Obaseki goes to court and pave the way for manipulation of the entire process.
"We want to put the public on notice that Oshiomhole and APC NWC may have concluded plans to screen out Hon. Matthew Iduoriyekemwen and the incumbent Governor of the State for their selfish reasons", the source hinted.