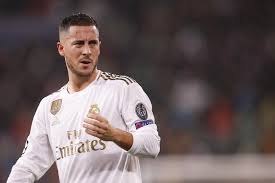 The Portuguese, who managed the winger during his time at Chelsea, has said he could be an even better player if he trained harder.
Jose Mourinho has hit out at Eden Hazard, saying the Real Madrid winger is an amazing player but could be even better were he not an "awful" trainer.
Mourinho coached Hazard for two and a half seasons at Chelsea, a period during which they helped the Blues win the Premier League, Europa League and League Cup.
Hazard moved to Real Madrid in 2019, but his €100 million (£86m/$121m) transfer has yet to pan out amid a series of injuries.
Goal