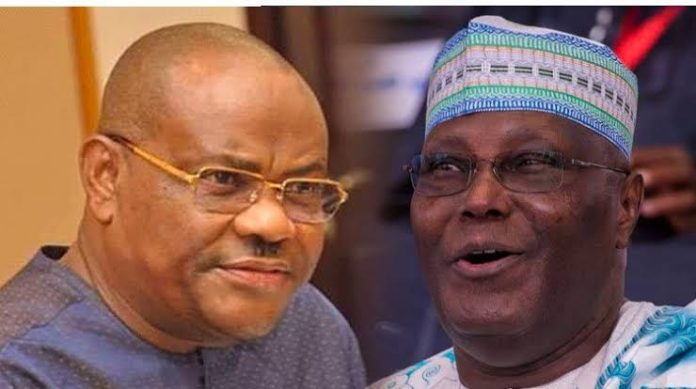 On Tuesday the campaign team of the presidential candidate of the Peoples Democratic Party, PDP, Atiku Abubakar, likened the recent outbursts by the Governor of Rivers State, Nyesom Wike, to the blubbering of an infant taken from his mother's breast.
This was contained in a statement by Atiku Abubakar's Special Assistant, Public Communication, Phrank Shaibu.
He added that Wike dances like a village masquerade on live television, entertaining Nigerians with his boring jokes.
"His (Nyesom Wike) constant weeping is like the blubbering of an infant, taken off his mother's breast. Wike's cacophonous cry of hurt and inconsolable thrashing will never end even if the proverbial breast is put back in his mouth", the statement read in part.
In recent months, Atiku and Wike have been at loggerheads after the latter lost the party's presidential ticket to the former.