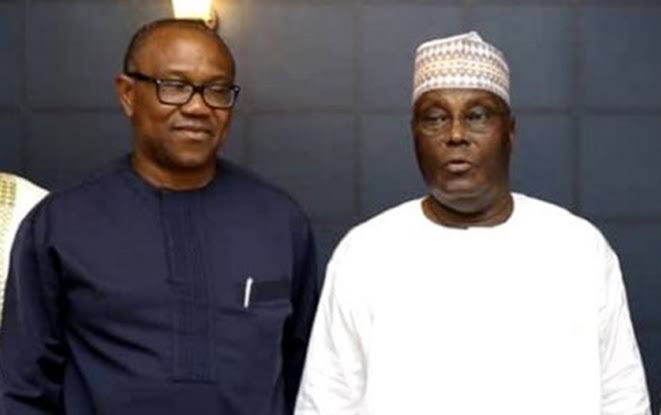 As the 2023 presidential election collation of result is ongoing at the headquarters of the Independent National Electoral Commission, at Udoudoma Avenue, Uyo Akwa Ibom State, the presidential candidate of the Peoples Democratic Party, Alh Atiku Abubakar is leading with wide margin ahead of his opponents.
The PDP presidential candidate has won in 14 out of 15 local government areas so far collated at the INEC office.
Atiku lost out to the presidential candidate of Labour Party, Mr Peter Obi in Ibiono Ibom local government of the state.
Governor Udom Emmanuel, of Akwa Ibom, was the chairman of the presidential campaign council of PDP.
The results as announced by the collation officers of each LGA includes:
Update:
Eastern Obollo LGA
APC. 1674
LP. 1345
PDP. 2345
ONNA LGA
APC. 1396
LP. 4745
PDP. 8741
OKOBO LGA
APC. 3168
LP. 2490
PDP. 5273
ITU LGA
APC. 4134
LP. 6001
PDP. 7276
ESIT EKET LGA
APC. 3819
LP. 2555
PDP. 4484
IBENO LGA
APC. 878
LP. 2403
PDP. 3246
ETIM EKPO LGA
APC. 5182
LP. 1711
PDP. 4733
UDONG UKO LGA
APC. 1555
LP. 1068
PDP. 2701
IKA LGA
APC. 5511
LP. 1054
PDP. 3750
IKONO. LGA
APC. 6620
LP. 5198
PDP. 6731
URUAN. LGA
APC. 5287
LP. 3024
PDP. 9327
YPP. 1621
OBOT AKARA LGA
APC. 4477
LP. 2542
PDP. 8029
URUEFONG ORUKO LGA
APC. 3697
LP. 2010
PDP. 3419
IBIONO IBOM. LGA
APC. 3407
LP. 7752
PDP. 5274
YPP. 4622
IBESIKPO ASUTAN LGA
APC. 6480
LP. 3698
PDP. 9326