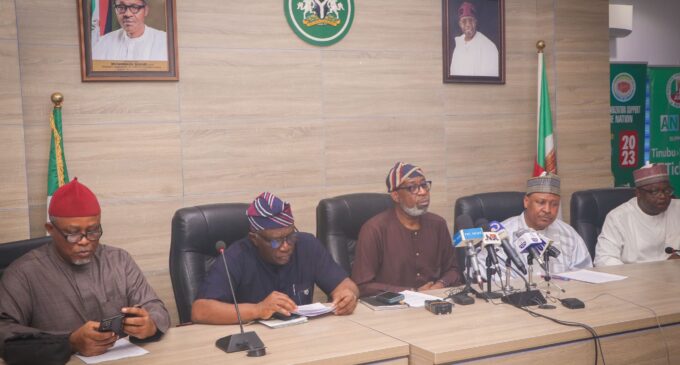 The Presidential Campaign Council (PCC) of the All Progressives Congress has been dissolved to retune members for the May 29 inauguration of the President-elect, Bola Tinubu's administration.
The announcement was made in a statement released by Simon Lalong, the PCC's Director-General, and James Faleke, its secretary.
It read;
"We have concluded that it is in the best interest of the campaign and its stakeholders for us to dissolve our council with immediate effect.
"Dissolving the PCC has become necessary to return us towards the May 29, 2023, inauguration of the President-elect Asiwaju Bola Ahmed Tinubu's administration.
"We would like to express our deepest appreciation to President Muhammadu Buhari (GCFR), for his unwavering support and leadership throughout the campaign. We could not have achieved this level of success without his single-mindedness, commitment, and forthrightness.
"The process of transitioning into a new era of a Renewed Hope is underway and all our energies and activities must reflect the principles underlying this process."