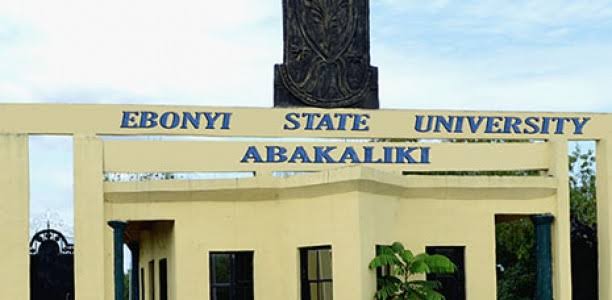 Three unions at the Ebonyi State University, Abakaliki, began an indefinite strike on Thursday, paralysing activities at the institution.
The unions include the university's chapter of the Senior Staff Association of Nigerian Universities (SSANU), the Non-Academic Staff Union of Educational and other Associated Institutions (NASU), and the National Association of Academic Technologists.
The striking workers locked all entrances into the school over unpaid wages.
Chairman of SSANU, Mr Elias Odigbo, said the indefinite strike was to protest against non-payment three months salaries.
He said the last time the varsity paid salaries was in February.
"We also want the government to actualise our promotion since 2016. Since 2016 no promotion has been made, especially for non-academic staff.
"Another reason is that during the COVID-19 lockdown, there were 20 per cent deductions from our salaries with promises to refund the deductions.
"Management refunded only five months deductions up till now.
"We have 10 months deductions left and we have been begging for the refund to no avail.
"We also need conversion of staff for those who have acquired additional qualifications.
"We are not fighting government or the school management. All we are asking for is our right. The workers need their wages to work diligently,'' he said.
Also speaking, Mr Nwovu Origbo, NASU chairman begged the state government to pay outstanding three months salaries and refund the 20 per cent of COVID-19 deductions.
Origbo noted that the strike would continue until the workers' demands were met.
"We are not going to call off the strike until all our demands are met. We are not beggars but workers,'' he said.
Responding to the strike, the state Commissioner for Education, Mr Sunday Nwangele, promised to address a news conference on the issue today Friday.