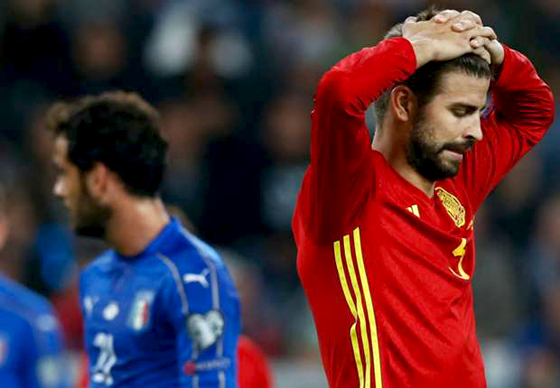 Gerard Pique has described Barcelona's 3-0 win over Las Palmas as his "worst experience as a professional", with the game going ahead despite scenes of violence in the Catalonia region.
Barca chiefs were left with little choice but to play the game behind closed doors at Camp Nou on Sunday afternoon, as they risked forfeiting the match and being docked six points if pushing through with plans to postpone it until a later date.
The fallout from the independence referendum in Catalonia is still being felt, though, as Pique has hinted that he is now prepared to quit international duty with Spain if his support for the vote to go ahead is deemed a problem.
"I think I can continue," he told the AFP agency. "But if the board really thinks I'm a problem, I will take a step back and leave the national team before 2018. There are many people in Spain who disagree with what happened today and believe in democracy.
"It was a really difficult game to play. It was my worst experience as a professional. We all gave our opinions [in the dressing room], there were pros and cons for playing, but in the end, we decided to play. I understand that there are supporters who do not understand that decision."
9JABET