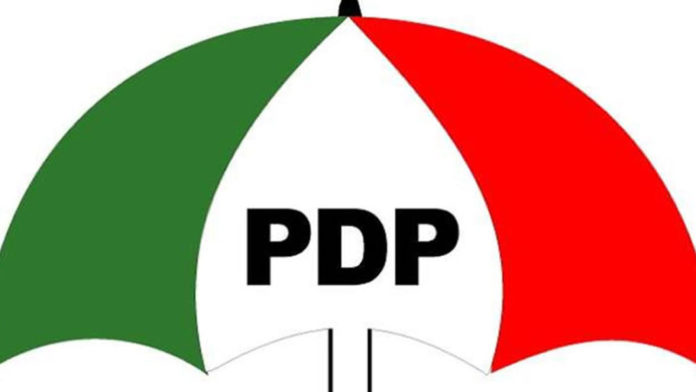 The National Executive Committee (NEC) of the Peoples Democratic Party (PDP) on Tuesday received reports detailing alleged violations and acts of impunity by the Ekiti State Governor, Ayodele Fayose.
The senator representing Ekiti South senatorial district, Senator Biodun Olujimi, was said to have tabled the report at the NEC meeting, which also had Fayose in attendance.
Fayose has been at daggers drawn with a number of party stakeholders in Ekiti, including federal lawmakers, state assembly members and party officials at the national level.
The disagreement got to a peak when the governor nominated his deputy, Prof Olusola Eleka as his successor in the governorship election coming up in 2018.
Other intending aspirants, including Olujimi, had protested the governor's action, describing it as an act of impunity and total disregard for the party's constitution.
Briefing journalists shortly after the NEC meeting that lasted till 8pm, the National Publicity Secretary of the PDP, Prince Dayo Adeyeye, said the meeting took note of the complaints against the governor and the matter was being looked into.
According to him, the party leadership would take appropriate actions against the governor to avoid what he described as "catastrophic consequences" in the governorship election.
Adeyeye also said that a former governor of Oyo State, Alhaji Rashidi Ladoja who recently defected to the PDP from the Accord Party had been granted a waiver.
Also granted waivers was Mr. Seyi Makinde who defected to the PDP from the Social Democratic Party (SDP) and several others that joined the party about the same time.
Waivers were also extended to others who recently joined the PDP in Anambra State. All the beneficiaries of the waiver have been accorded the same rights and privileges enjoyed by existing party members.
The party spokesman further stated that the NEC approved the December 9 date for the convention and also approved guidelines for state congresses and the convention as well.
The NEC also approved certain amendments to the party's constitution that would be ratified at the convention.
THE NATION