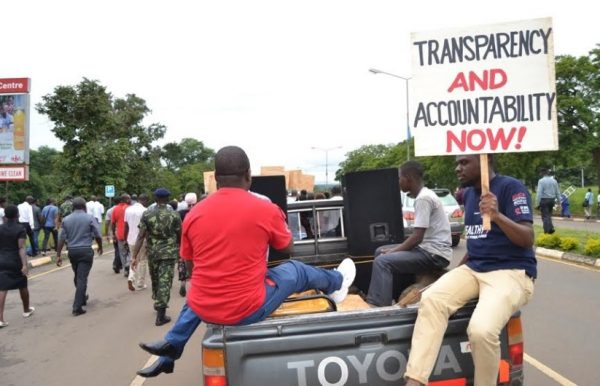 Joint Action Congress (JAC) of Nigerian Institute of Mining and Geosciences, Jos have protested against alleged mismanagement of the Institute.
The JAC which includes the Senior Staff Association of Universities, Teaching Hospitals, Research Institutes and Allied Institutions (SSAUTUHRIAI) and Non-Academic Staff Union (NASU) of the Nigerian Institute of Mining and Geosciences during the protest called for the removal of the Director/CEO of the Institute expressing disapproval over the manner in which the Director is managing the Institute.
The members are calling on the anti-graft agencies and the minister of Mines and Steel Development, Kayode Fayemi to address the various petitions against the management and intervene in the alleged mismanagement.
Chairman, JAC of the Nigerian Institute of Mining and Geosciences, Ralph Ogunsanya said while explaining the demands of the group called for immediate removal of the Director.
"We are aggrieved with the way and manner the Director/CEO is running the affairs of this great institute. A lot of petitions against him are before the anti-graft agencies – EFCC and ICPC and the Minister of Mines and Steels, Kayode Fayemi.
"Based on this development, we unequivocally demand that Dr Uwaru relieved of his position with immediate effect. An audit team should be set up by the Federal government to probe the finances of the institute," he said.
The group also called the Minister to urgently send a panel to the institute to access the running of the institute and revist all wrong promotion that has allegedly crippled the institute affecting the payment of promotion arrears.
CHANNELS