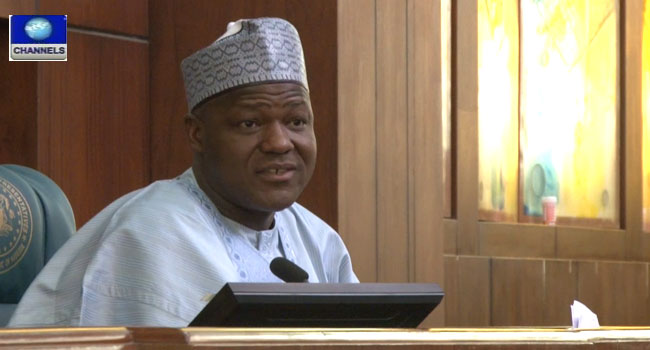 The Speaker of the House of Representatives, Rt. Hon. Yakubu Dogara is advocating the need for a stronger cooperation among members of the Economic Community of West African States (ECOWAS) to curb money laundering and terrorists' financing in the region.
The lawmaker made this appeal to ECOWAS leaders, stating the need to design informal ways of sharing information among its members to help track money laundering and other financial crimes in the region.
He was speaking in Abuja on Thursday, at the meeting of inter-governmental action group against money laundering in West Africa.
"As you are all aware, terrorism and illicit financial flows have become a major scourge and an issue of global concern.
"Repeated calls have been made for effective global collaboration to deal with the menace of terrorism, terrorist financing, and money laundering.
"Therefore, it will take an effective networking such as we are doing today, the coming together of nations to be able to deal with this global scourge," he stated.
CHANNELS