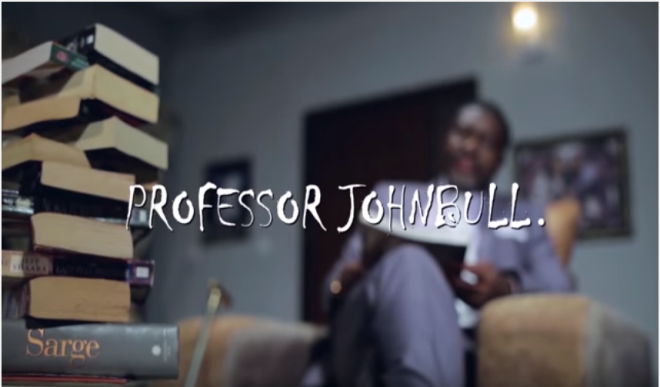 The next edition of the soar-away television drama series sponsored by Globacom, Professor Johnbull, is focusing on building national unity by raising the deploring cultural discrimination in the area of inter-tribal marriage in the country.
The new episode, entitled 'Saving Nigeria', makes a bold attempt to strengthen the bond of unity among the various ethnic groups in Nigeria.  The episode tries to educate members of the public that where couples hail from should not matter as much as the love that exists between them.
In the new episode, Professor Johnbull, played by Nollywood actor, Kanayo O. Kanayo (KOK) and restaurateur, Olaniyi (Yomi Fash-Lanso), team up with Flash (Stephen Odimgba) and the new househelp, Nje (Angela Okorie), to advocate national unity through the instrumentality of inter-tribal marriage.
The episode will see Ufoma's (Bimbo Akintola) uncle kicking against her falling in love with Professor Johnbull and hawking yams for a northerner, 'Mai Doya' (Funky Mallam).  Viewers would also be interested to see how successful Olaniyi will be at convincing a customer of Igbo extraction to be his love.
The closing remarks will be delivered by Olaniyi, who discharges himself excellently, justifying his association with the scholar, Professor Johnbull, who normally delivers the closing remarks.