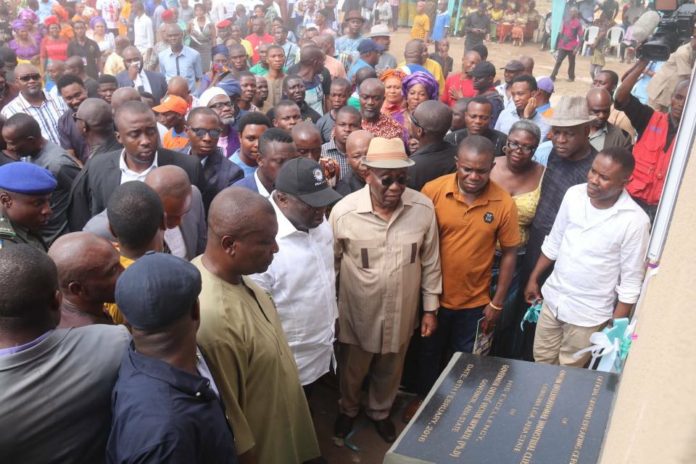 Governor of Abia State, Dr. Okezie Ikpeazu has laid foundation for the Ovom Auto industrial and Mechanic Spare parts cluster.
The industrial cluster is located at Ovom ,Ogbohill in Obingwa LGA.
He made a charge to Abians and Igbos to start thinking of coming back home to invest.
The cluster will have over 2000 shops with a police outpost and other facilities for ease of doing business.
It is expected that the international industrial cluster Will create employment for over five thousand youths and enhance economy of the State.
C Abia Online