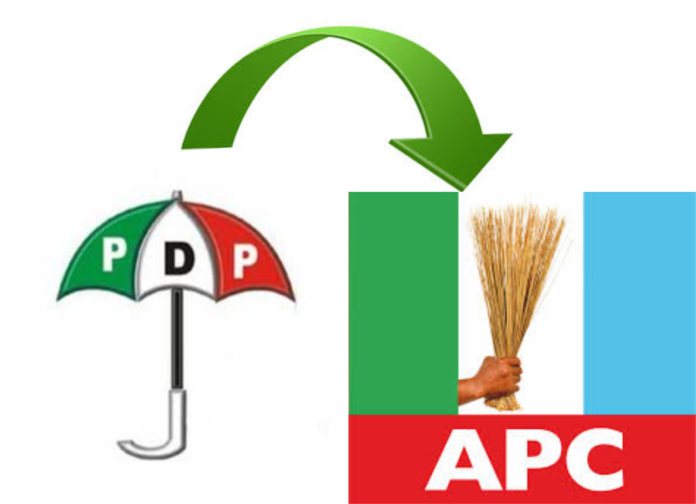 About 42,000 members of the Peoples Democratic Party (PDP) have decamped to the All Progressives Congress (APC).
Leading the decampees who cover from 21 Local Government Areas of the state, is the former Presidential Adviser on Legal Matters to ex-President Goodluck Jonathan, Bar. Ali Gulak, other stakeholders of the PDP.
Bar. Gulak explained that the government has achieved success in the war against terrorism in the northeast, which alone is enough to decamp to the party.
He also added that the party (APC) gives opportunity for those eyeing certain positions in the party to get a chance.
They were received by the Vice Chairman of the APC, Northeast, Comrade Salihu Mahmud and other members of the party's working committee.
In his remark, Comrade Mahmud, the northeast zonal vice chairman says this event is historic because of its magnitude
The highlight of the event was the lowering of the PDP flags and the hoisting of the APC flags at the secretariat.
In an interview with journalists after the event, the northeast zonal vice chairman of APC Comrade Mahmud says the party in the zone is endorsing President Buhari to contest the 2019 presidential elections.
According to the organisers of this event, it is only symbolic as a rally will be organised soon where all their 42,000 decampees will be formally received by the party in the state.
In a similar development, the state is expecting President Muhammadu Buhari to pay an official visit.
CHANNELS